Lincoln MKC compact crossover tipped for Detroit Auto Show 2013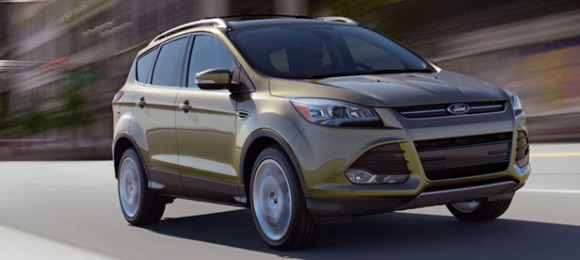 The next generation Ford Lincoln MKC compact crossover vehicle has been tipped to be appearing for the first time at the Detroit Auto Show 2013. This vehicle has been said to be appearing by the Detroit Bureau where they're confident that this downsized crossover-utility vehicle will be one of many similar vehicles to be showing their face for the first time officially. The MKC has been said to be sharing many features with the Ford Escape (as pictured below) save for many luxury features that've been cut out to make this machine more affordable for the mass market.
The Ford Motor Company will be bringing four new Lincoln luxury vehicles to the market between here and 2014, the MKC being one of them. There's also a new MKZ planned, so says the same source, this being accompanied by a replacement for the larger MKS. The fourth vehicle has been tipped to be a complete replacement for the full-sized Navigator SUV.
The 2013 Lincoln MKZ that's been out in the public eye for some time now is set as a precursor for the MKC, both vehicles said to be working with many of the same features, top to bottom. The MKC is said to be working with the same horizontal grille as its predecessor and will have the same C-segment platform as the Ford Escape and the Ford Focus. The new Lincoln MKZ has been tipped to be working with several different powertrain options including the Ford 2.0-liter EcoBoost or possibly the 1.6-liter turbocharged EcoBoost.
We'll be seeing this vehicle within the next few weeks if not straight up in-person at the 2013 Detroit Auto Show. This show also goes by the name North American International Auto Show and is set to be a massive display of excellence from car and truck brands from left to right, as always. Stick with SlashGear for the full scoop!