Lincoln Courts SUV Luxe-Lovers With 2016 MKX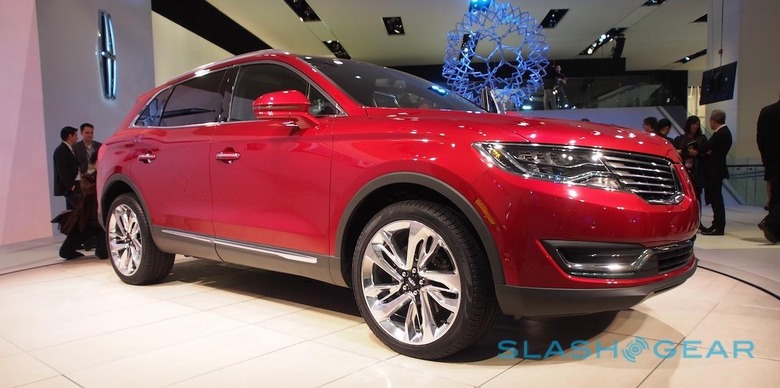 Luxury crossovers and SUVs are booming, and Lincoln is wading back in with a new model, the 2016 MKX, targeting not only the US but China too. Revealed at the Detroit Auto Show this morning, the MKX joins the Lincoln MKT and is, so the company claims, its most powerful and best handling version so far, not to mention the quietest inside. It's also an opportunity for Lincoln to throw tech at its high-end SUV, with a range of semi-autonomous parking aids, pop-out cameras, and more.
On the outside, it's a fairly sober design though with a few nice design cues. Lincoln's sweeping rear lights, cutting across the back of the car, remain distinctive, though you only get the narrow LED headlamps if you tick the right options box.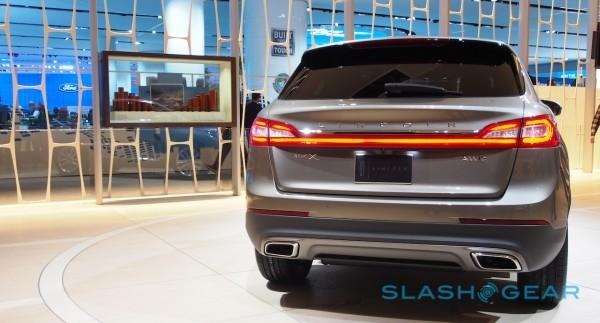 Inside, there's room for five, with the front passengers optionally getting seats with 22 different adjustments (including, arguably overkill, four-way power head restraints). Those seats also have pulsing air bladders which massage the base and lower back, which Lincoln says will promote circulation during longer drives.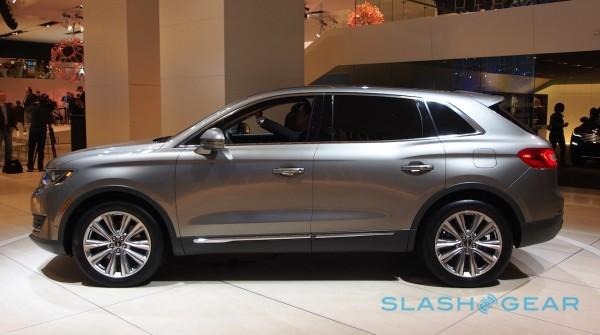 Embedded cellular data is included, with remote start and diagnostics, while a Revel Ultima 19-speaker system is an option, complete with surround sound.
The dashboard screen can show feeds from cameras both on the front and at the rear, the front camera automatically popping out from behind the Lincoln logo itself (unfortunately Lincoln couldn't find the keys to actually demonstrate this at the show, which is a shame as it's probably the MKX's biggest party trick). A top-down 360 degree view is also possible.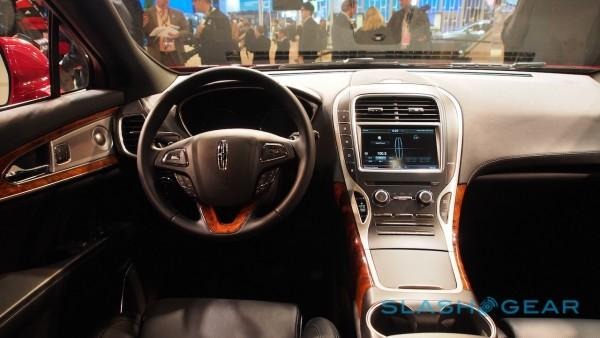 Under the hood, there's a choice of engines including a 2.7-liter V6 EcoBoost, with twin turbos and over 330 HP and 370 lb-ft of torque. As standard, drivers will get a 3.7-liter V6, good for 300 HP and 280 lb-ft of torque.
Both get a six-speed auto transmission and FWD as standard, though all-wheel drive will be an option. Rather than a stick shifter or even a control knob, Lincoln has used a row of easily-stabbed selector buttons running up the left hand side of the touchscreen in the center stack.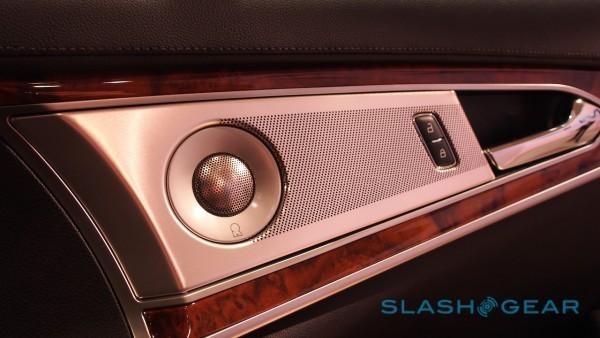 While cars that can park themselves – either into parallel or perpendicular spaces – aren't unusual, the new MKX can also drive itself out of those spaces, in case you're concerned about scraping the chunky bumpers.
US drivers will get the 2016 Lincoln MKX first, this fall, followed by markets including China, Canada, the Middle East, Mexico, and South Korea. China is a particular area of interest, with Lincoln execs joining those from Buick and others in mentioning the country as a particular growth market for "American Luxury" brands.