Lincoln Aviator first look: This plug-in hybrid luxury SUV nails it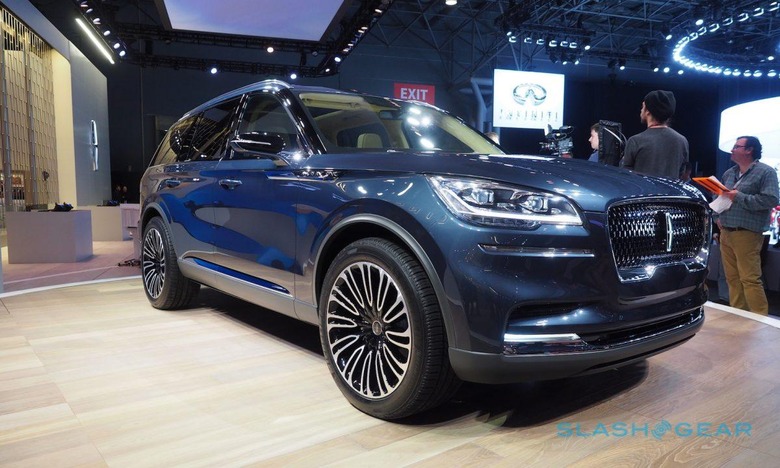 Lincoln did good. The new Lincoln Aviator Concept may, so the company maintains, be a mere preview of what the automaker envisages next in its range, but it could do a lot worse than to send the three-row SUV straight from the New York International Auto Show to its production team.
You could call it a somewhat calculated play on a segment – SUVs and crossovers – that continues to flourish, or indeed another mildly retro nod to the company's own heritage. Lincoln, though, has a track record that suggests both those things can work. Ford Group in general is leaning heavily toward utilities, since that's where the money is right now, and is pulling cash from sedan development to bankroll it.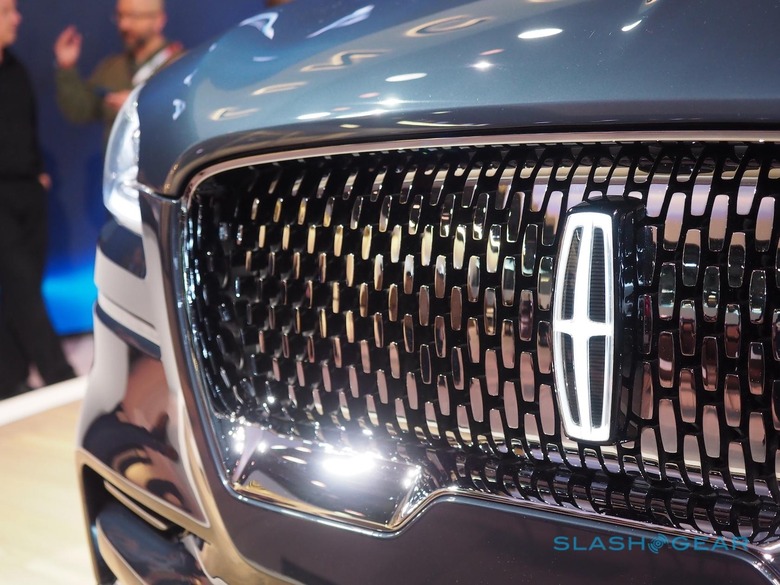 That puts the Continental – which, despite a hugely successful reception in concept form, and then a more subdued but still positive embrace once the production car arrived, has struggled to find actual buyers – in a tenuous spot. Lincoln's big luxury sedan was to be the company's salvation, a vision of all-American luxury that wasn't afraid to wear its patriotism on its sleeve. Sadly, it seems high-end sedan buyers are still happier sporting the logos of German rivals.
Enter the Aviator Concept, then, and Lincoln is putting its best foot forward. While there are obviously shared cues with the Navigator – and that car's own expansive concept truck a few years earlier – the Aviator also dips liberally, and successfully, into the Continental's styling language. It's not quite a pumped-up Continental off-roader, but there's just enough of that to appeal to those who liked the idea of the sedan but not its practicality.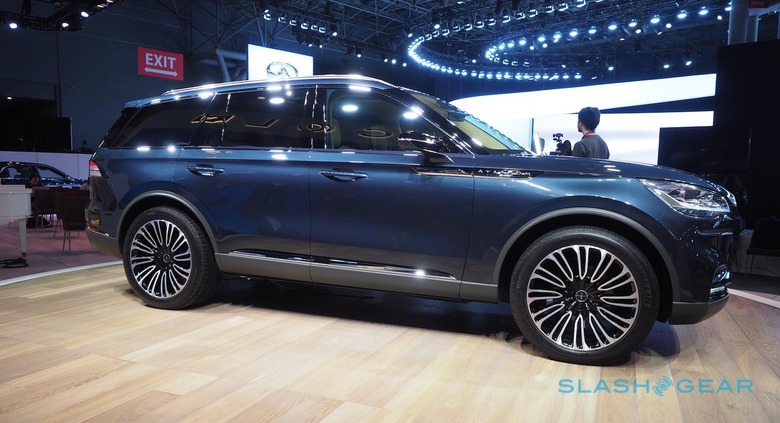 On the outside, that means a cleaner look than many recent Lincoln cars and SUVs. There's a little Range Rover there from some angles, honestly no bad thing, while the reworked grille and more restrained chromework give it a fresher, younger look. Lincoln's detailing is pretty much spot-on, too, but unlike the Continental and Navigator concepts, it's also been done in such a way that translation to production doesn't seem entirely impractical.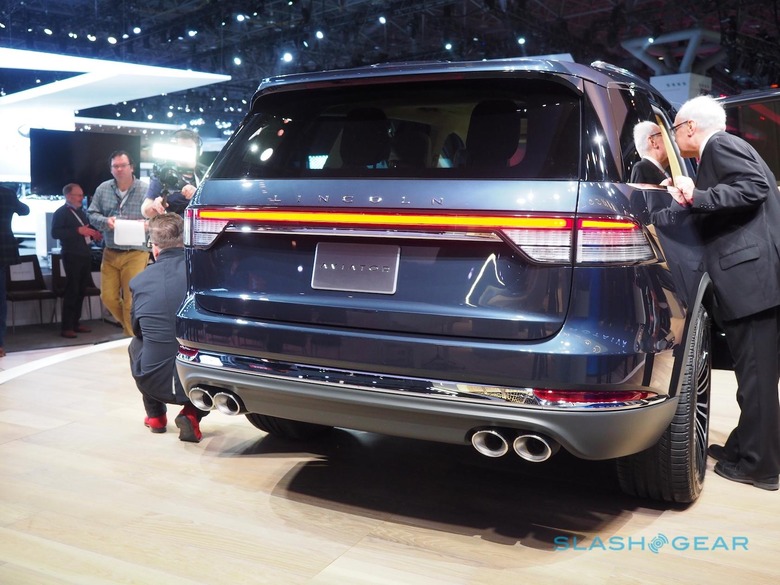 The same could be said for the drivetrain. If crossovers are one big, popular category right now, hybrids are another, especially if you can use one to push a few more economy points onto the other. Sure enough, the Aviator gets a twin-turbocharged gas engine with a plug-in hybrid system, and it's not just being billed as a tree-hugging green option either. Quieter and smoother-running than gas-alone, it should make the Aviator more refined on the road, too.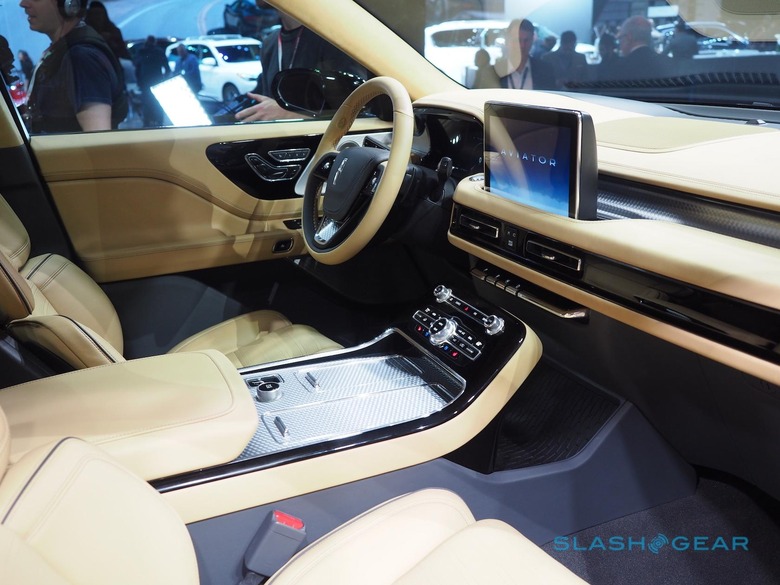 Then there's the practical stuff. Most Aviator owners – were the car to reach the market – aren't ever going to go off-road, since it's just Not That Sort Of Truck. Rear-wheel drive, in that case, makes perfect sense. The cabin is spacious and endearingly distinctive: we've seen the multi-section seats before, with their 30-way Perfect Position adjustment flexing like Alien face-huggers, but the Aviator's use of machined aluminum is something we're more than ready to see make a comeback to modern dashboards.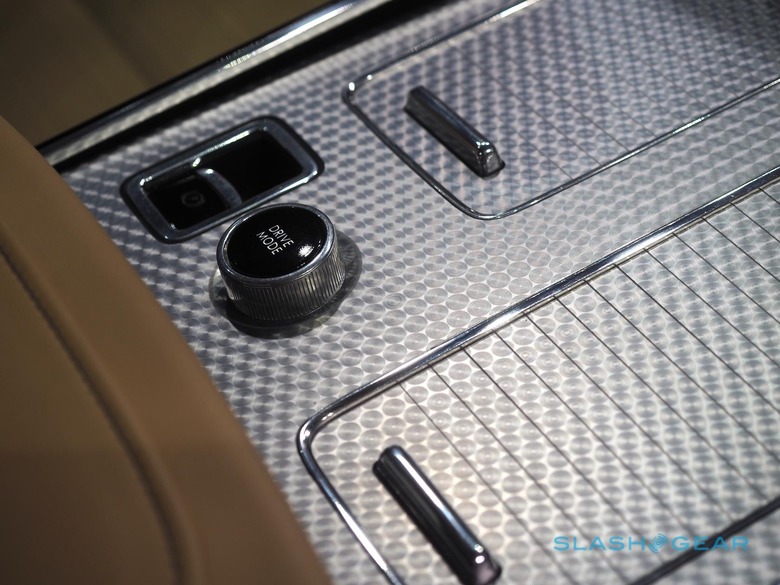 Throw in heapings of tech – like smartphone-controlled access, a new SYNC infotainment system with proactive recommendations, and all the driver-assistance you can imagine short of actual autonomy – and you have a Lincoln that actually feels as modern as it claims to be. It's also reassuringly distant from Ford's part-bins, something we can't exactly praise the Continental for.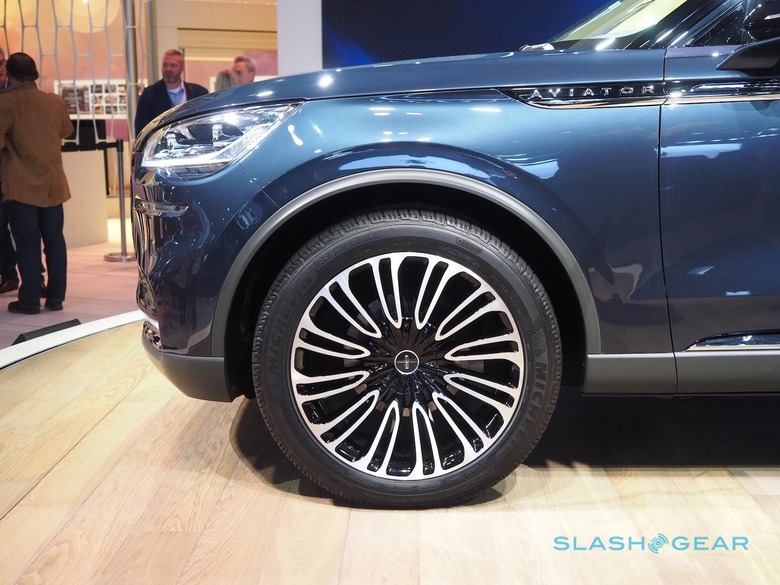 In short, Lincoln could do a lot worse than give the Aviator Concept the green-light right here and now. For the moment, the automaker is saying that the SUV is a "preview" of its future, with a production model next year. Here's hoping what makes it special among fierce crossover competition on the New York show floor makes it past the accountants to dealerships when that happens.