Like an automotive Voltron, FCA and PSA join to make Stellantis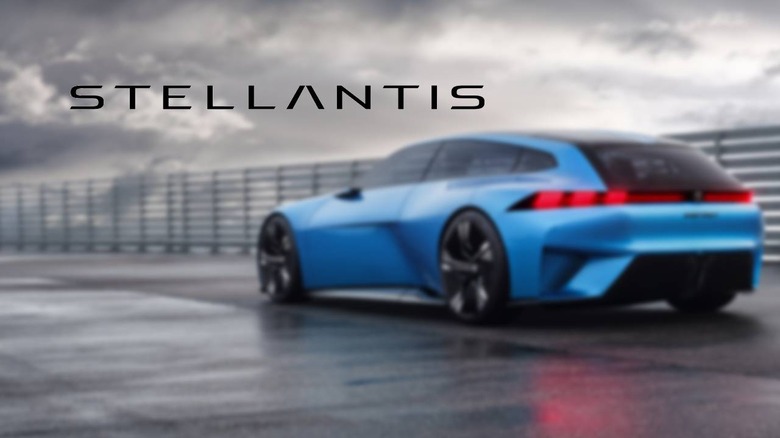 Fiat Chrysler and the Peugeot roup have announced the name of their upcoming merger, and while the deal hasn't closed yet it does give you time to practice saying Stellantis until it doesn't sound entirely weird. The new name will be "used exclusively at the Group level," the two automaker behemoths say, as the new corporate brand for the 50:50 merger.
That means it won't be replacing the other, more familiar nameplates that drivers are already used to. Fiat, Chrysler, Jeep, Dodge, and others will remain on the FCA side, while Peugeot, Citroen, Opel, and DS, among others, will stick around on the Groupe PSA side.
As for where Stellantis comes from, the roots of the new name are apparently to be found in Latin. Specifically, FCA and Groupe PSA say, the verb "stello," which means "to brighten with stars."
"It draws inspiration from this new and ambitious alignment of storied automotive brands and strong company cultures that in coming together are creating one of the new leaders in the next era of mobility while at the same time preserving all the exceptional value and the values of its constituent parts," the two automakers suggest. "The name's Latin origins pay tribute to the rich history of its founding companies while the evocation of astronomy captures the true spirit of optimism, energy and renewal driving this industry-changing merger."
Next up will come a logo to go with the name, which is currently being stylized as "STELL/\NTIS" by the two firms.
The two automakers announced their intention to merge back in October 2019, in the process creating the fourth largest global OEM in terms of vehicle sales. Stellantis will be a clean fifty-fifty split between the two. Combined, their 2018 sales hit 8.7 million units, while revenues exceeded $187 billion.
Despite those numbers, however, the future is shaky. A growing demand for electrified cars is forcing automakers to make huge investments into new platforms, while rising emissions targets mean squeezing every last drop out of more traditional gas and diesel engines. Stellantis will allow the automakers to share development investment and their existing sales footprints in North America and Europe, with all nameplates benefiting from those economies of scale.
Completion of the merger is expected to take place in Q1 of 2021, assuming all of the relevant antitrust hurdles are passed and both companies' shareholders agree.