Lightsaber Tie Tacks Keep Your Tie In Place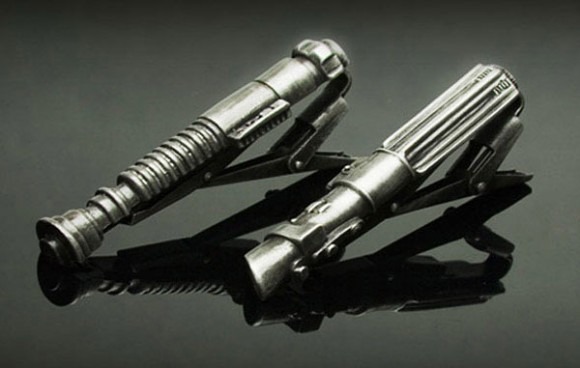 If you are the geek sort that works in an environment where you have to wear pants and dress up with a tie, I am sorry for you. At least you can show how geeky you are with these wild tie tacks. The things look like little metal lightsabers. They are made of cast brass, but they look like pewter to me. I think the Sith Lord might have worn this to his Senate meetings.
They come in styles based on Luke Skywalker's lightsaber handle and Vader's saber handle. The closeups show some nice details. I wonder if you have to polish them since they are made from brass. Naturally, a Japanese firm makes the things and this is another example of Star Wars tie-ins that are very weird (see what I did right there).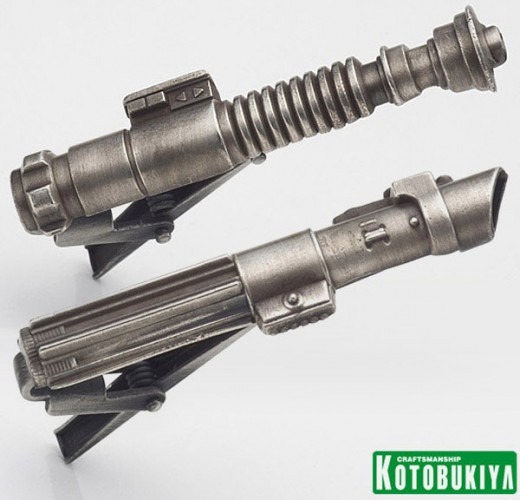 These aren't cheap considering most of us rarely wear a tie; you can get one of the styles for about $40. The company that is selling them is called Kotobukiya and it's not clear if they will ship to other countries. These would be perfect at your fancy dinner party of geeks to go with those ThinkGeek candlestick holders we saw last week.
[via Technabob]