Light Blue Optics touch interface pico projector hits FCC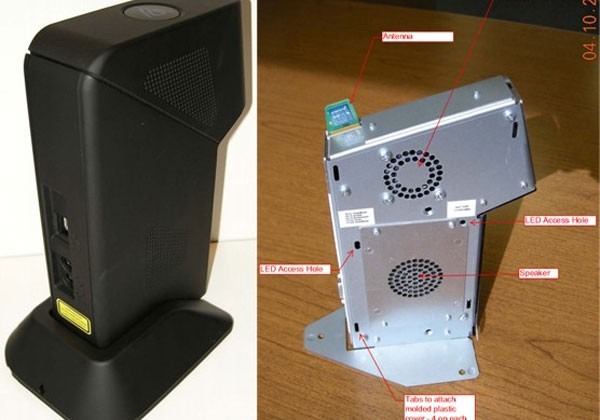 If you have been reading SlashGear for a while, you might recognize the Light Blue Optics tech that has just crossed the FCC. We have talked about the projector and its touch interface in the past. The Light Blue Optics turned up back at CES in 2010 as an interesting device that turned any flat surface into a color touchscreen. The tech turned up again later in January 2010 we saw the device demonstrated in a room with ambient light.
If you liked that tech and thought it might be just what you need, Light Blue Optics' pico projector with a touch interface has hit the FCC. The projector is still the same basic device we saw back in 2010 with the ability to turn any flat surface into a touchscreen. The projected touchscreen has a WVGA resolution and the projector uses holographic laser projection and infrared sensors.
The main changes with the new version sitting at the FCC include support multi-touch gestures and it is more finger friendly. The projector also sports a 3.5mm headphone port and has a single mono speaker. The device has composite video and microUSB ports too. The largest usable area the projector can throw is 10.1-inches.
[via Engadget]