LIFX Tile color-changing LED panel is ambient art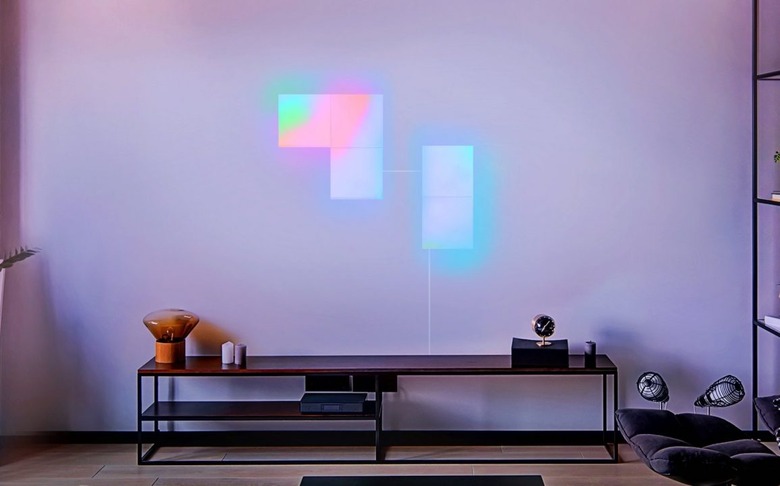 Smart lighting has generally aimed to replace your existing bulbs and lamps, but what if you want something completely different? LIFX believes it has the answer with LIFX Tile, a WiFi-connected modular wall panel system that supports multiple colors. This isn't just lighting, the bulb-maker insists, this is ambient light art.
Whether you buy the marketing or not, the Tiles are still pretty impressive. Each is a 20 cm square (7.87-inches), made up of 64 individual LED zones. Each zone supports up to 16 million colors, as well as different color temperatures of white from 2,500K to 9,000K.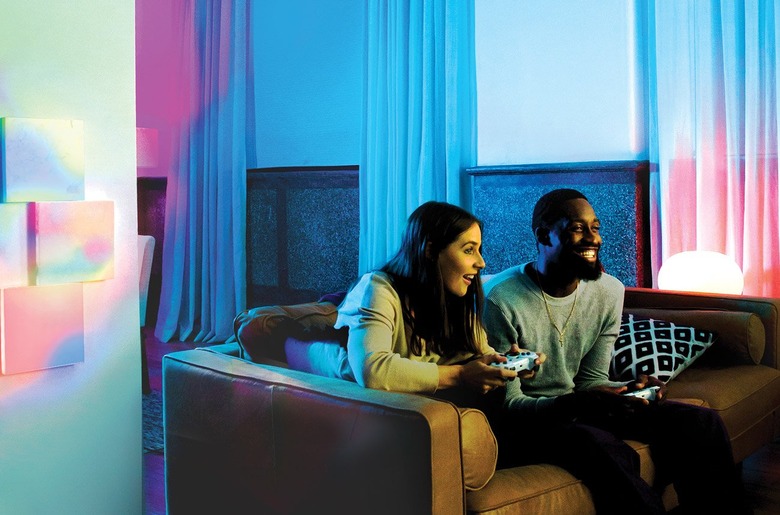 There's also control over dimming, from as low as 1-percent all the way up to maximum power. With five LIFX Tiles active and at full brightness, the company says, you'll get a total of 2,100 lumens. Each tile is 420 lumens, and the five-tile system draws 35W at full brightness.
Installation is straightforward. You'll need a WiFi router with 802.11b/g/n, and LIFX is using direct connections with that rather than a hub. However, you can't add more tiles to the five included in LIFX's starter kit: you'll need to buy a second kit, which comes with its own power pack. Each tile sticks to the wall using 3M Command Hooks.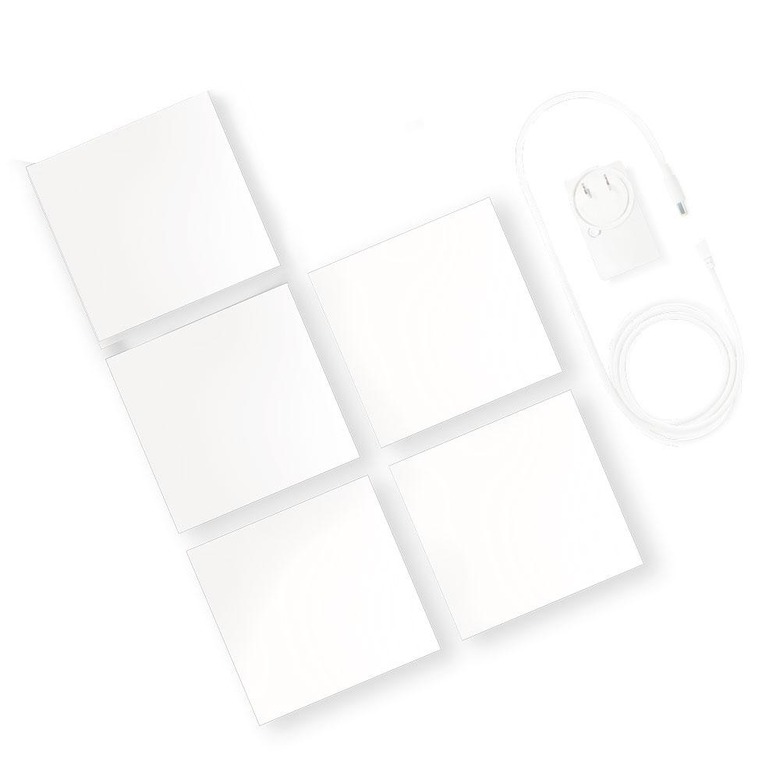 As for what you can do with them, LIFX Tile of course supports showing a single color, controlled via the iOS, Android, and Windows 10 apps. However, you can also have moving, rippling color scenes and patterns.
Just like LIFX's more traditional bulbs, there's integration between Tile and Google Home, Amazon's Alexa, and Apple's HomeKit. You can also link an IFTTT account and use the panels for notifications. For instance, a new email could trigger a certain pattern, or the colors might change if your favorite sports team scores.
There's also a regular switch, which will treat the LIFX Tiles as a normal light. That's handy, since you can't control the more advanced features without a WiFi connection.
LIFX is taking preorders now, promising shipping from November 2017. The LIFT Tile starter kit is priced at $249.99, and includes give tiles and the power pack.