Lifetime Full House re-cast photo revealed, we make cut-outs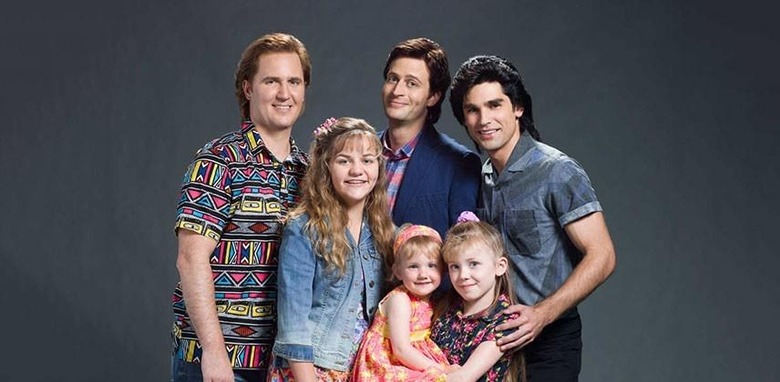 This afternoon the first cast photo from the unauthorized Full House bio-pic has been released by Lifetime. "The Unauthorized Full House Story" is being written by the same person who wrote the other unauthorized Lifetime show you didn't know existed: "The Unauthorized Saved By the Bell Story." This news comes not long after the Netflix news that the original Full House would be given a bit of a bonus with a set of 12 episodes – with the original cast – called Fuller House.
Let's be clear here – the original cast is NOT above. The original cast included such unmistakable visions of actors as John Stamos, Bob Saget, and the forever infamous Mary-Kate and Ashley Olsen. Candace Cameron, Jodie Sweetin, and Dave Coulier are also in the mix here with the original crew – presumably what this Lifetime film will focus on.
For your benefit, we've included the Lifetime photo's cast cut out and pasted next to the faces of the original cast of Full House.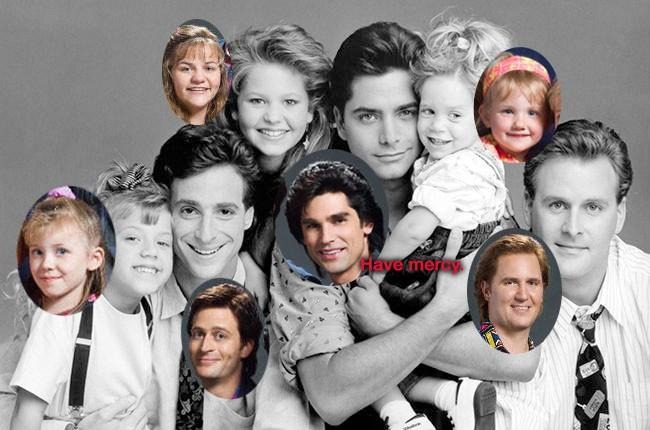 If you'd like to cut these faces out and past them on to popsicle sticks for your own enjoyment, we've gone ahead and provided a print-able fun sheet here as well.
Please note that this is the largest versions of their faces we cold get – we're trying to get bigger versions and/or meet them all in person.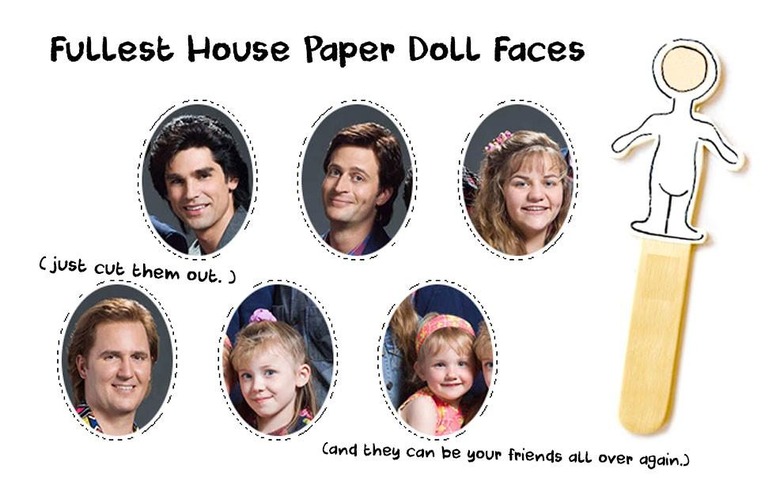 JUST RIGHT CLICK: SAVE AS, OR DRAG TO YOUR DESKTOP!
Also if you're a true fan of Full House, you're going to want to go ahead and never forgive Lifetime Originals for this insult to the greatest 90's family sitcom of the entire 1990s.
Vulture suggests they're possessed. We're thinking they might have been cast by Tim Heidecker and Eric Wareheim.
As an added bit of insult, this cast photo does not include an alternate reality Andrea Barber as Kimmy Gibbler.
Everyone knows in their heart that Kimmy Gibbler was the most genuine, true-to-heart character on that show, and that Andrea Barber could have been one of the great actors of our time if she hadn't decided to leave the industry after The Skateboard Kid II in 1995, retiring on a high note.
Good news though – Barber is set to return as Kimmy Gibbler once again in Fuller House on Netflix in 2016 for the entire 12-episode run. Rest easy.