Liberty Walk drops two slick wide body kits for the 2018 Lexus LC 500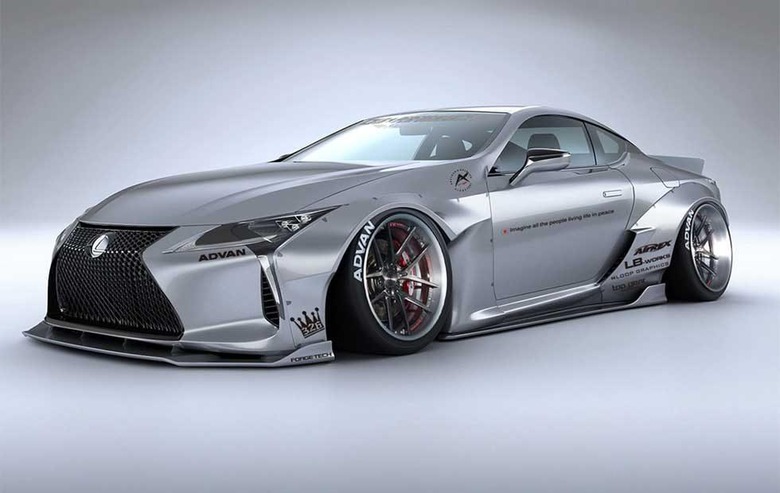 The 2018 Lexus LC 500 is already a very cool car with a 471hp 5.0L V8 under the hood. That V8 is matched to a 10-speed auto transmission and the car can hit 60mph in 4.4 seconds and a top speed of 168 mph. It's a very nice luxury sports car. For folks that want the LC 500 to look wilder, Liberty Walk has a pair of new widebody kits.
The first body kit is $15,560 in fiber-reinforced polymer or $19,440 in carbon fiber-reinforced polymer. A second version of the body kit is a bit cheaper at $13,380 in FRP or $16,740 in CFRP. Both look very similar with widebody looks and exposed rivets.
The car in the images has John Lennon quote on the doors that says, "Imagine all the people living life in peace." We have no idea how that quote relates to the car in general. The body kits aren't the only mods that Liberty Walk offers.
You can also get a quad-tipped exhaust system in electric blue. If you want even more style, you can opt for new wheels, tires, and suspension. Those will certainly add to the cost of the conversion.
The cars in the photos are so low as to make them impractical, but they are more trailer queen show cars than cars people would build and drive. There is no way you would make it into most parking lots or over a speedbump of any sort in these show cars.
SOURCE: MotorTrend