LG's Pocket Photo, hands-on with pocketed photos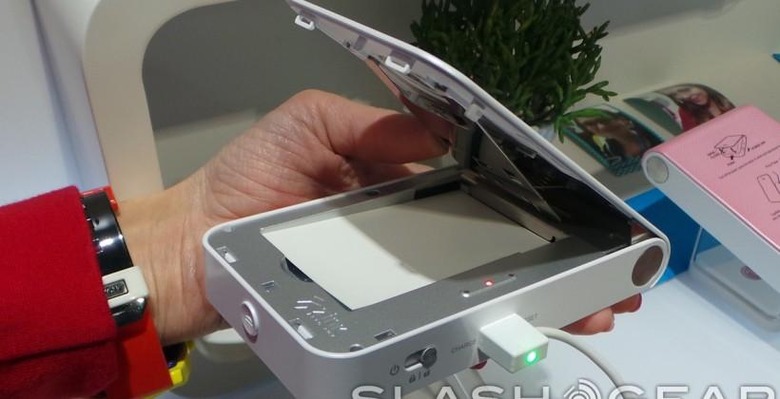 Here at CES 2014, we got our first look at LG's Pocket Photo. The small handheld camera is a bit like the Polaroid we showed you yesterday, in that it prints on the spot. The Pocket Photo also uses the same ZINK technology as the Polaroid. The differences between the two are subtle, but important.LG's version of the pocket photo printer is much the same size as Polaroid's, and weighs about the same. What it doesn't do is take photos, so it's not really an all-in-one device like Polaroid's offering. Instead, the LG variety simply offers you a quick way to print small copies of pics you take with your cell phone. By making a connection via NFC or Bluetooth, the Pocket Photo utilizes an app to feed the photos to the printer.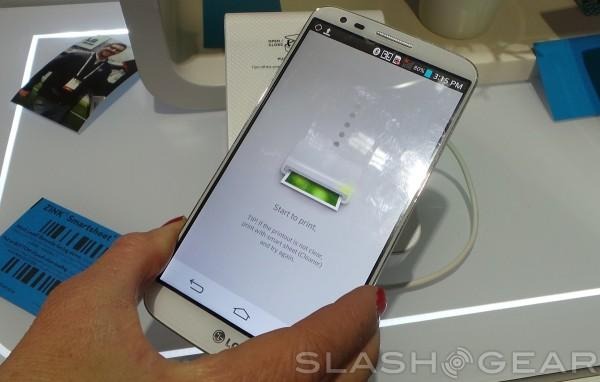 In the app, you can edit or crop pics so you get that perfect shot every time. Filters are present, and frames are also present, so you can create just the shot you want. If you want to use the photos to redirect people to a website, the prater can embed QR codes for you. LG is saying the printer can push out 30 photos on a single charge.
If you're wondering what ZINK is, well, it's really a refresh of an old method. Just like an old-school Polaroid, ZINK uses the red, blue, and yellow colors embedded in the paper to bring your photos to life. By carefully heating the paper as needed, your photos come out clear and precise. LG printed a photo for us, and from start (starting the app and selecting a picture) to finish (picture in hand), it took less than a minute. Each photo pack comes with a barcoded paper to let the machine know the particulars as to the nuances of each packet. Some might have a touch more blue or red, and the printer needs to know that to accurately reproduce photos.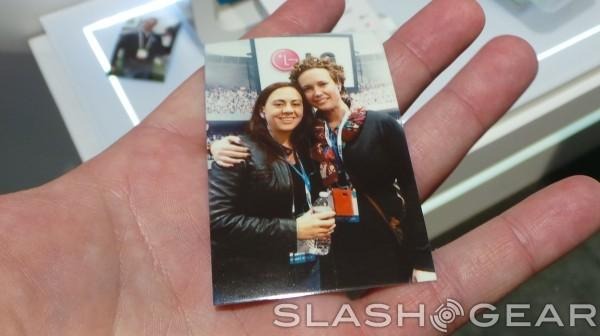 LG also tells us that ZINK differs from those old Polaroid photos because it won't yellow over time. You may not want to print too many, though. A 30 pack of paper (2" x 3" only) will run you $15. The printer itself is $149, so printing cost might jut keep you mostly digital. The LG Pocket Photo will be introduced outside of China this year, and will be available in pink, white, and yellow.