LG's new 77-inch 4K OLED TV available for pre-order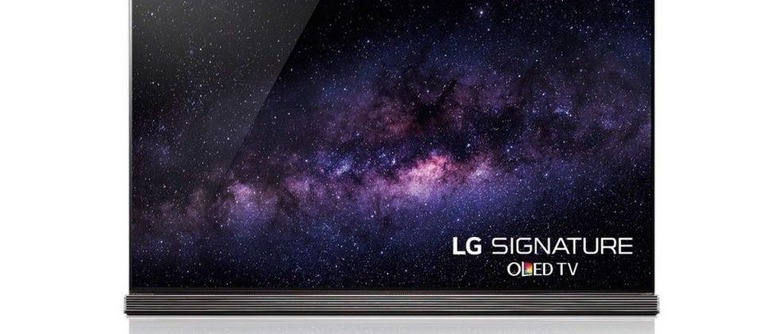 LG already has already made a line-up of impressive 4K OLED TVs available this year, but now it's ready to top them all with an extra-large 77-inch model. As the latest size in the companies Signature line of televisions, it features both 4K resolution and HDR support, but the massive size comes with a massive price tag: $20,000. If you have the cash, and you're looking to all-in on a 4K set, maybe to take advantage of a new Xbox One S or upcoming PS4 Pro, you might as well really go all-in.
Pre-orders for the 77-inch 4K OLED model are now open at select retailers, and LG says it plans to begin shipping next month. But you might be wondering why this set costs $12,000 more than the 65-inch version when it's only adding 12-inches in size. That's because it comes with LG's brand-new Signature Concierge service.
Think of this "24/7 VIP-level service" as the ultimate road-size assistance program, only for your TV. Customers can get one-on-one customer support for their set at any time, and they request an LG technician to come to service the TV or help with any problems. Those who sign-up (and why wouldn't you if it's included in the price) will be treated to a free LG G Pad tablet.
Aside from that premium bonus, the 77-inch TV features the same tech from LG's other 4K OLED sets, including the deepest blacks and amazing contrast, Dolby Vision and HDR10 support, along with smart TV capabilities powered by webOS 3.0.
SOURCE: LG