LG's curved 77-inch 4K OLED TV is absolutely stunning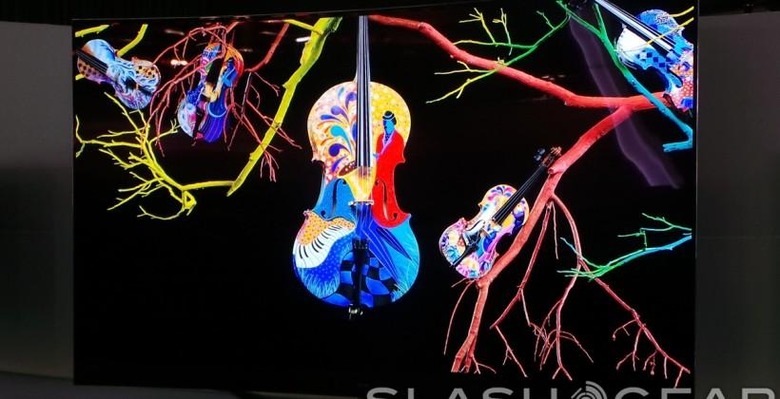 One thing we're seeing a lot of this year at CES is curved OLED TVs. LG's offering is on display, and it's absolutely stunning. Though LG and others are touting their monstrously large TVs, the somehow normal-sized-becuase-there-are-100-inch-TVs LG 77-inched is a favorite of ours. Simply jaw dropping, the display is easily the best we've seen yet.LG is touting their WebOS TVs, but this one is pure display brilliance. Colors simply pop out like nothing we've seen, and blacks almost don't show up. We can't recall an instance where a TV was so bright and dark at the same time, and the color representation was true to form. Yellow's appeared as they should have, which is one way we like to discern color reproduction on a display.
Like most high-end TVs we're seeing at CES, this one is curved. The wrinkle is that rather than buying a TV and learning to live with the curve, the user can control the curvature via the remote. That takes away some of the shock we've seen with curved TVs; one day it seems normal, the next day we find the curve obtuse. We only wish LG would figure out how to do that with their LG Flex.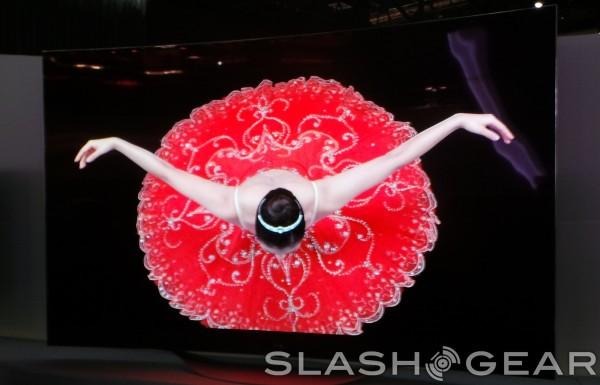 Unsurprisingly, the TV is of the 4K OLED variety, which seems to be the new industry standard. LG really has a sleeper hit with this one, but like all TVs of this size, we don't see a ton of use-case scenarios for this in the home. We wish there were, though. We'd love it if everyone could experience this daily.