LG's Android Wear 2.0 watches got some blurry pics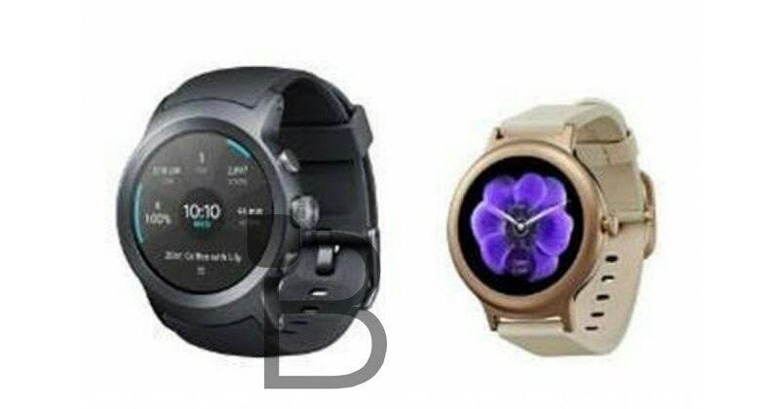 Android Wear, and smartwatches, might be making a comeback. That is, if the recent spate of leaks and teasers are any indication. TAG Heuer and Casio definitely seem to still be invested in the wearable line. The latest to come our way are these two small res images of LG's upcoming Android Wear 2.0 watches, one with a larger, sporty design and the other with a more petite but classier body. The big question now is whether these two will be the Nexus-like smartwatches Google supposedly has cooking this year.
Details about the two smartwatches are still sparse, but the basics include a 1.38-inch 480x480 screen for the larger LG Watch Sport, as well as 768 MB of RAM and a 430 mAh battery. The LG Watch Style, on the other hand, comes with a 1.2-inch 360x360 screen, 512 MB RAM, and 240 mAh battery.
Both will be running Android Wear 2.0, of course, which means there's a high chance they will be unveiled at MWC 2017 next month. If so, they will be the first wearables to run on the updated operating system and will most likely be seen as the poster boys of Android Wear 2.0. The LG Watch Urbane 2 almost had that distinction before it was unceremoniously pulled off shelves because of hardware issues.
A strong roster of Android Wear 2.0 watches is absolutely critical for Google to be taken seriously in that space. This specific iteration of the smartwatch incarnation of Android focuses on making watches more independent of their paired smartphones. But the high turnover and inconsistent upgrade path for existing smartwatches, reminiscent of the situation with Android smartphones, makes Android Wear a less convincing option in the wearables markets, versus the Apple Watch or even simpler, but more focused activity trackers.
VIA: Techno Buffalo