LG Zero, company's first all-metal smartphone, goes global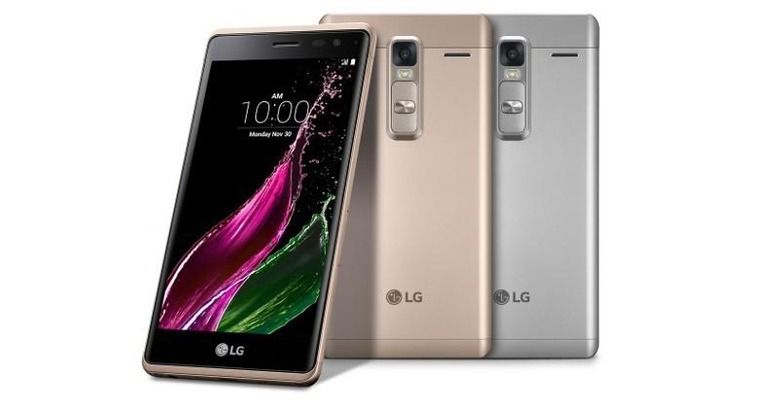 Although Samsung has finally moved over to metal for its premium line, its chief Korean rival has remained solidly on plastic for the past two or so iterations. So when LG did finally unveil its first metal clad smartphone last September, there was a bit of excitement. Sadly, the LG Class, as it was called, was exclusive to the South Korean market. Today, LG is offering some glad tidings. It is making that smartphone available globally as the LG Zero. The bad news? It is a far cry from being a flagship contender.
Everyone these days are going metal. Even budget conscious Chinese manufacturers are starting to flaunt metal. So LG's long overdue foray into the material is definitely timely. It is, however, not exactly putting its best foot forward, though it's not exactly its worst foot either. The LG Zero, or LG Class in Korea, definitely has the looks, but as far as performance goes, it is unambiguously a mid-tier player.
For example, it is powered by a quad-core processor running at 1.2 GHz only. The 5.0-inch screen, while handy, has room for 1280x720 pixels only. In short, 720p HD. RAM is at that odd 1.5 GB half-step size while internal storage is at 16 GB. It runs the semi-latest Android 5.1 Lollipop, with no word yet on an upgrade path to Android 6.0 Marshmallow.
Of course, specs don't make up the whole story and LG is eager to boast that the LG Zero inherits some of the unique user experiences offered by the latest G model, the LG G4 flagship. In particular, it supposedly has the same cameras as the G4, both the 8 megapixel front shooter but a lower 13 megapixel main sensor. That also means most of the camera apps and features, though strangely no mention of manual controls that the G4 was famous for. And while the 2,050 mAh battery is not removable thanks to the all-metal design, there is at least room for a microSD card slot.
The LG Zero will start its global trek in Taiwan this week, to be followed soon by Asia, Europe, and Latin America and is available in metallic gold and silver choices. No word on a US launch yet. LG claims that the smartphone will have an "attractive price" but unsurprisingly leaves that detail out. But if the previous LG Class announcement is to be considered, the LG Zero might go for around $350 in some markets.
VIA: Android Central