LG X140 Atom N470 netbook clears FCC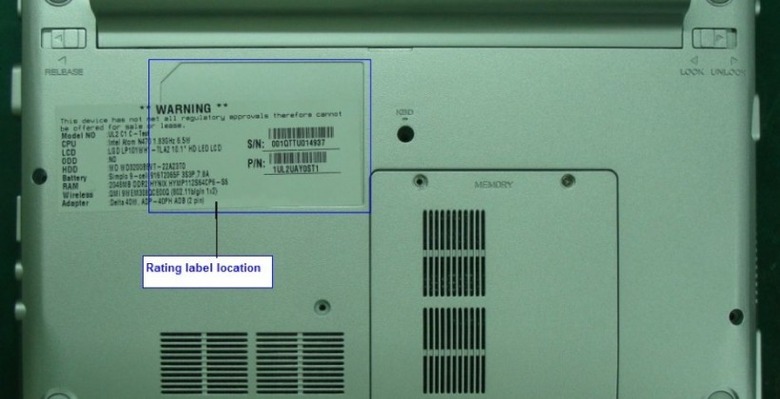 Remember LG's X140 netbook, spotted in the wild last month with nary an official mention?  The 10.1-inch machine has now been discovered clearing through the FCC, though thanks to an LG confidentiality agreement certain parts – notably any external and internal photos together with the user manual – are under wraps for 180 days from March 12th.
We're guessing that LG intend to launch the X140 – which also goes by the names LGX14, LGX14A and XB140 – a little sooner than that, of course.  Still, thanks to the certification label we've some confirmed specifications; the netbook has a 10.1-inch 1024 x 600 display, Intel Atom N470 1.83GHz processor and 2GB of memory, along with a 320GB Western Digital HDD and WiFi b/g/n.
Unlike the version seen in the wild, the X140 passing through the FCC has a 9-cell battery rather than a 6-cell pack.  OS is Windows 7 Starter, but there's no mention of any integrated 3G (despite previous reports that the netbook has a SIM card slot).
[via Wireless Goodness]