LG X Style, X Power put on display in Ukraine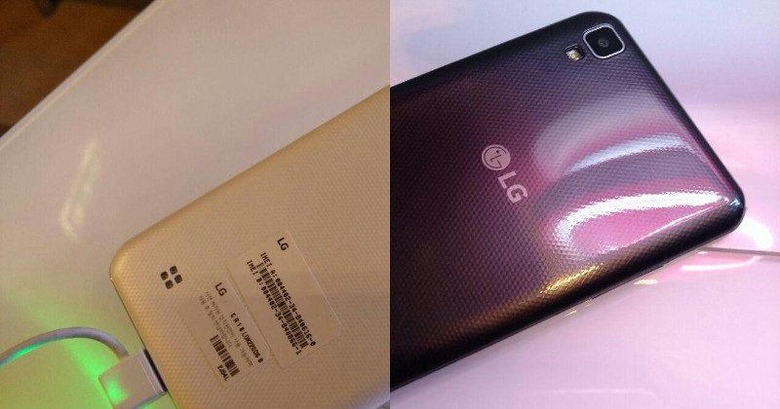 There might soon be a confusion in the Android smartphone market because of the collision of "X" names. While Lenovo/Motorola is moving away from the Moto X, Sony has adopted the Xperia X for its flagship. There's also Samsung's rumored foldable smartphone, the Galaxy X. And then there's LG, who already put out the X cam and X screen early this year (not to mention a sighting of an LG X5). The latter is puffing up its X-team with an upcoming LG X Style and LG X Power, whose names may or may not reflect their features.
The LG X Power is admittedly easier to figure out. Most smartphones use "power" to refer not to the processing power but the battery. Based on the spec sheet LG itself put out in its event in Kiev, that is indeed the case. The X Power houses a 4,100 mAh battery, pretty big for a device that only has a 5.3-inch screen. With a resolution of 720p and a 1.3 GHz quad-core MediaTek MT6735, paired with 2 GB of RAM, this means that the battery is really going to last quite a long time. The cameras on this smatphone are 13 and 8 megapixels, back and front respectively. The LG X Power is tagged with a 5,000 UAH price, around $200.
On the other hand, the LG X Style is a bit harder to decipher. "Style" usually denotes either a more premium design or some more premium specs, like the Moto X Style. None of that is clear in the information provided by LG. The X Style runs on a Snapdragon 410 with 1.5 GB of RAM and 16 GB of storage. The 5.0-inch screen goes up to 1280x720 pixels. The camera on the back is 8 megapixels while the front goes with 5 megapixels. The battery is a lowly 2,100 mAh, which is still a match for the hardware. It will be interesting to see how LG will spin this name. It will be sold for 4,500 UAH, roughly $180.
There is no word yet on when or where these two LG X models will be officially unveiled, or if it will land in Ukraine first. Even if they do get that honor, they might not be so honored with LG's flagship. LG will apparently launch only the Snapdragon 652 model, the LG G5 SE, in Ukraine and Russia but sell it for 15,999 UAH, roughly $638.
VIA: Root Nation