LG G5 SE briefly confirmed, doesn't sound so bad at all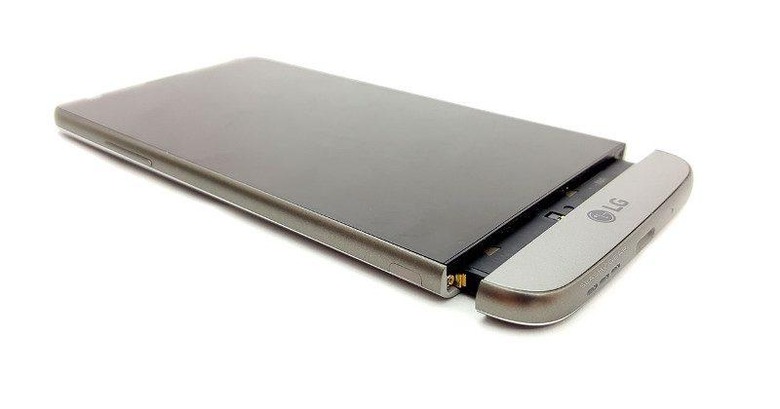 The name "G5 SE" has been surrounded by mystery and a bit of amusement. Although LG applied for the trademark late last year, the fact only surfaced around the time Apple unveiled the iPhone SE, leading many to speculate whether LG is aiming for a similar mini flagship. That was pretty much refuted when an official accessory for the LG G5 also bore the G5 SE name, implying the same size. Now LG's Russian outfit practically spilled all the beans, revealing an LG G5 SE that is practically identical to the LG G5 pictured above except in CPU, RAM, and price.
LG has already pulled down the product page, but not before others already gleaned the juicy bits. We're still not sure what the "SE" means, which could be "Special Edition", but it is definitely needed to set this apart from the main LG G5, given how the two are almost completely the same. In fact, it's probably easier to enumerate where they differ.
The LG G5 SE runs on a Qualcomm Snapdragon 652. While mid-range, it is arguably the most powerful among its kind. There's also only 3 GB of RAM which, is actually last year's flagship spec. Storage is also locked down to 32 GB and nothing more, though a microSD card makes quick work of that. Oh, and it's also supposedly 0.2 mm thinner than the LG G5, which still makes it compatible with G5 cases.
That's pretty much it. The rest of the specs are thankfully the same, like the 5.3-inch QHD screen down to the 16 and 8 megapixel dual camera lens setup. In fact, the LG G5 SE is also modular, so it will most likely be friends with the G5's Friends as well.
Availability of the device is still up in the air, both in terms of price and market. It will definitely go a little lower than the G5, given some of the downgraded specs. The bigger question, however, is LG's plans for it. HTC made a similar strategy with the HTC 10 Lifestyle, with nearly the same differences in terms of specs. HTC perhaps made the mistake of trying to make this "sub" flagship the only HTC 10 variant available in some markets, like India for example, for which it has received a lot of heat. Hopefully LG won't do the same.
VIA: 9to5Google