LG Windows Phone 7 prototype gets video preview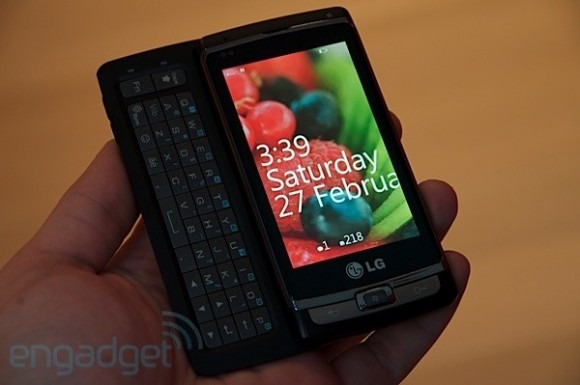 While Microsoft were using basic, unbranded ASUS devices to demonstrate their early build of Windows Phone 7 at MWC 2010, it's actually LG who have become the first to show of the first device actually headed to retail. Unnamed, the LG Windows Phone 7 pre-production prototype starred in Engadget's video podcast, plus you can see an up-close video demo after the cut.
As for specifications, there's little public knowledge out there about the handset. A slide-out QWERTY keyboard and large touchscreen are obvious, as are the standard WP7 buttons – back, home and search – but LG have also added in camera, power and volume keys. The camera is a 5-megapixel unit with flash, and there's a 3.5mm headphone socket too.
With regards what's going on inside, we're presuming Qualcomm's 1GHz Snapdragon chipset is providing the grunt. According to recent rumors, LG are tipped to be commercially releasing their first Windows Phone 7 device in September 2010.
[via Windows Phone Forums]