LG will show off new webOS 3.0 for smart TVs at CES 2016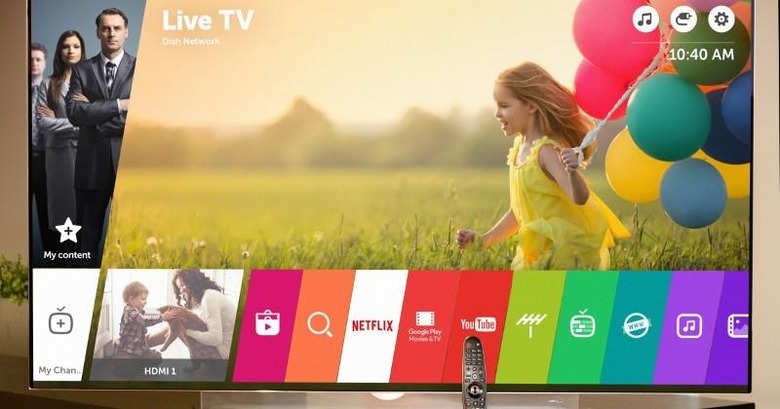 started out life as an open source descendant of the now defunct Palm OS, initially geared to become a mobile platform to stand tall and proud beside the likes of Android and iOS. After changing hands from Palm to HP and finally to
, the platform has been retrofitted to simply become a smart TV OS. The latest iteration of that platform, webOS 3.0, will be the bridge between users and LG's 2016 lineup of smart TVs and LG will be singing its praises come
, which takes place at Las Vegas in just a few weeks.
webOS 3.0 will be chock full of smart TV features that will delight owners with its magic touch. "Magic" is indeed the keyboard that LG uses to highlight three of webOS 3.0's biggest features. Magic Zoom, as the name says, lets users zoom in on specific parts, promising no degradation of picture quality whatsoever. Magic Mobile Connection makes it easy to connect smartphones and LG smart TVs via LG's special mobile app. And the latest iteration of the Magic Remote has more than enough buttons to support set-top boxes.
Aside from those, webOS 3.0 also has a few other equally interesting features that could put it on par with other smart TV platforms today. For example, Multi-View lets users split the screen between two different videos playing simultaneously. Channel Plus mixes OTT and traditional broadcast TV channels into a unified list to make it easier to browse through. The Music Player app turns the LG smart TV into an instant jukebox, even when the TV is actually off. And the IoTV app lets users control smart home appliances right on the TV, provided they are either from LG or are compatible with LG's IoTV platform.
Equally interesting is what LG isn't saying in its announcement. There is no mention of webOS being used for anything other smart TVs. Tizen, which is used by its rival Samsung, is actually used on smart TVs, smartphones, and smartwatches. LG actually had one webOS smartwatch but has since then remained silent on that front. The implication seems to be that LG is limiting webOS to smart TVs moving forward, something that fans of the old versions of webOS might find disappointing, if not heartbreaking.