We haven't heard much about LG's plans for a new smartwatch, and probably that's because it doesn't have one. At least, not in the way that Samsung, Motorola, and ASUS are expected to show in a few days at IFA 2015. What it has instead is an LG Watch Urbane Luxe, which is, for all intents and purposes, the LG Watch Urbane. Except, as the name might already hint, it is one that is earmarked for luxury, both in design and in price.
The watchface itself is adorned in 23-karat gold. Now, that might sound a karat short from the more conventional 24-karat mark for jewelry, but LG promises that it is stronger and harder because of that. At the same time, it is also heavier than the other usual 18-karat gold composition used more commonly for luxury non-smart watches. The band is made of alligator leather that has gone through 50 separate steps and 30 separate pairs of hands. And the clasp is designed after the deployment clasp that Louis Carter invented way back in 1910.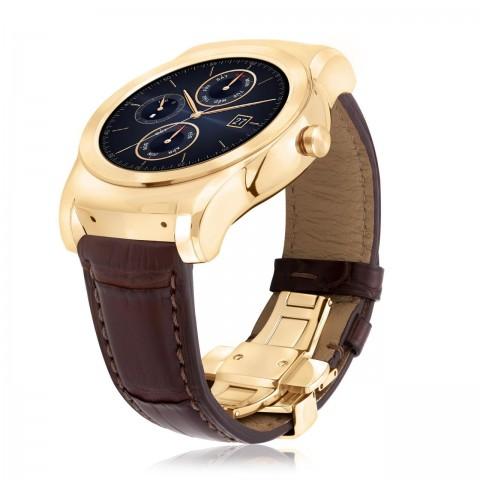 This is, of course, no ordinary watch. This is a smartwatch. Lacking further details, we can only presume that deep inside is the Android Wear version of LG's wearable, versus the webOS-based Watch Urbane LTE. That means we have a 1.3-inch 320×320 circular screen powered by a 1.2 GHz Snapdragon 400, with 512 MB of RAM and 4 GB of storage. Your run of the mill Android Wear smartwatch, in other words. Of course, part of that experience is driven by the software as well, which has recently been updated to version 1.3, complete with interactive watchfaces and sharing of emojis.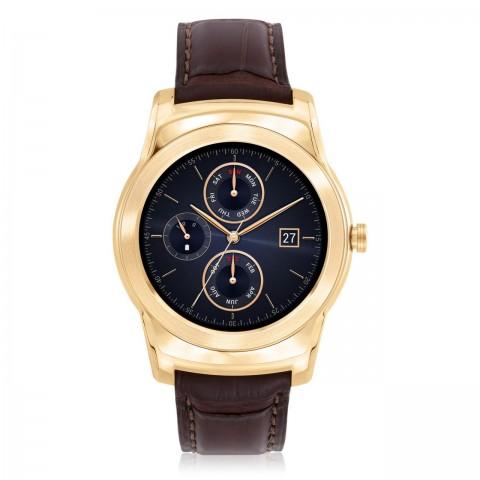 It shouldn't be a surprise that this Luxe edition will cost considerably more than a regular Watch Urbane. Three times more, in fact, at $1,200. Availability starts in October.
Head on over to our review of the Watch Urbane to see how LG's smarwatch measures up to our standards.