LG Watch Sport for Verizon has been cancelled, buyers get credit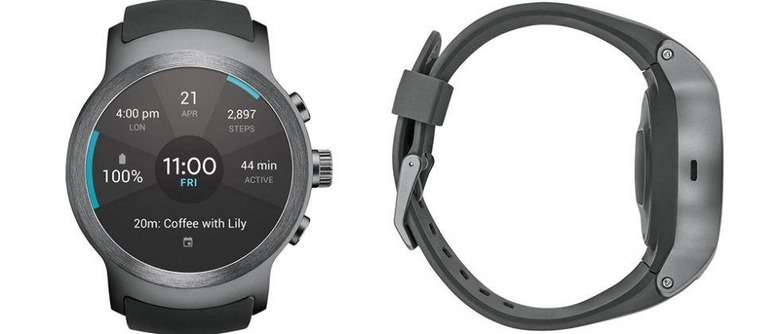 The LG Watch Sport smartwatch designed for Verizon Wireless has been cancelled, leaving those who preordered with questions and disappointment. Verizon has confirmed the cancellation and has removed all of the product pages from its website, though LG itself doesn't appear to have issued any statements on the matter; the maker likewise removed the Verizon variant from its own website. Customers who preordered aren't being left entirely empty-handed, however.
The LG Watch Sport, as the name suggests, is a smartwatch designed for active people, namely due to its dust and water resistance. The watch was set to support Verizon's 4G LTE network, and can also be used for things like mobile payments and fitness/health tracking. Features include a 1.38-inch Full Circle P-OLED display covered with Gorilla Glass 3, as well as nine preloaded faces and a rotating button on the side.
While the watch itself still lives on — it still appears on the AT&T website, that is — and the features remain the same, Verizon Wireless customers won't be able to get it through/for Big Red and its 4G network. The reasons why LG decided to drop the Verizon variant aren't known at this time, and while Verizon has confirmed that the product is no more, the carrier didn't go on to explain why the watch was dropped.
According to Droid-Life, Verizon stated that customers who preordered the Verizon version of the LG Watch Sport are being given a $100 credit to use toward other watches — that credit is coming from Verizon itself, so presumably you'll have to use it to get a wearable through the carrier. Checkout the timeline below for Verizon's newly launched Wear24 and more!
SOURCE: Droid Life