LG W63D display, CF3D projector & R590 laptop all pack 3D support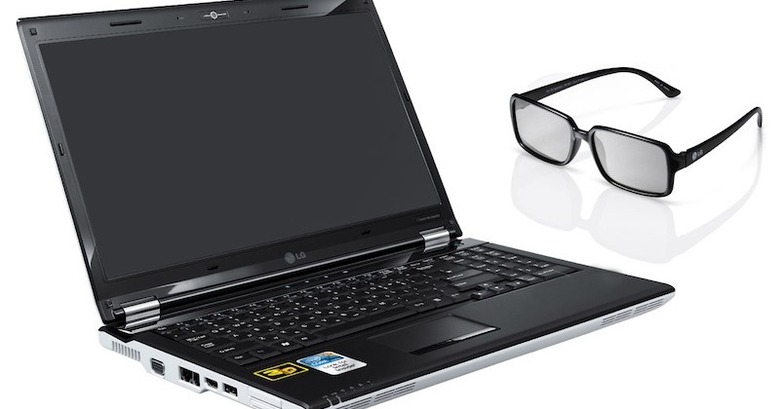 It's obviously 3D day today, because no sooner do ASUS push out a 3D-capable LCD display but LG get into the game with a trio of 3D toting hardware.  Like ASUS they've a monitor, the Full HD LG W63D, but then there's also the Full HD projector which we saw back in January, the LG CF3D, and a notebook, the LG R590.
The LG W63D has 400cd/m2 brightness, 172Hz refresh rate and auto-brightness control, together with an automatic gaming mode.  It also supports SRS Tru-Surround HD, and will land in the UK in early August.  As for the LG CF3D, that's the world's first polarized glasses 3D projector capable of transmitting full HD picture through a single lens, and can create up to a 200-inch picture.  Maximum brightness is 1250 ANSI lumens, with a 7,000:1 contrast ratio.  It's available today – no word on MRSP, but we heard around $10,000 back at CES 2010 – complete with six pairs of polarized glasses in the box.
Finally, the LG R590 has a 15.6-inch screen, Intel Core i7 Processor with HM55 chipset and NVIDIA GeForce GT335M graphics.  Blu-ray is optional and LG preload TriDef software to convert 2D content to 3D.  No word on availability and pricing at this stage.