LG W Watch tipped to appear after G Watch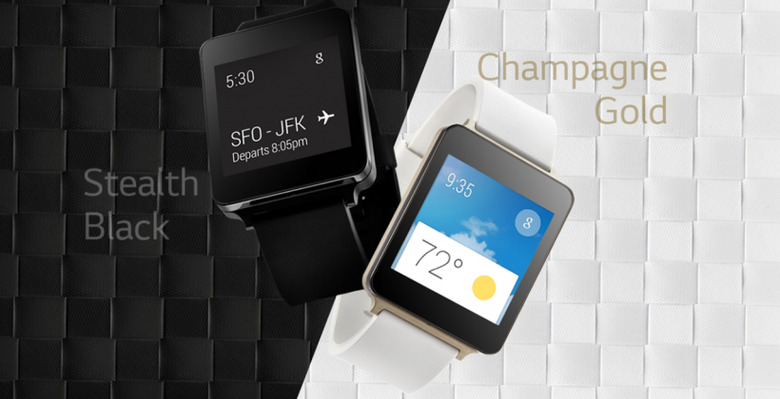 LG has slowly dropped details on its upcoming Android Wear smartwatch, the LG G Watch. While we continue to await that watch's launch, it seems LG is already eyeing the future, with a patent filing that has surfaced hinting at the next iteration's name and a feature users can expect.
The patent filing can be found on the USPTO's website, where it lists the W Watch name and hints at some fitness-based features: heart rate measuring is mentioned, as well as "receiving, processing, transmitting and displaying the information of exercise/body fat/BMI", among other things.
Aside from that, there's no other information of note, and while there's nothing definitively pointing to the W Watch as a follow up to the G Watch, there's little other explanation that makes sense. LG has said nothing official about the wearable.
In case you missed it, LG introduced a champagne gold version of its G Watch earlier this week in a gallery where the darker Stealth Black version also got some air time. Not into rectangular watches? Motorola recently released a bunch of pictures of its own Android Wear smartwatch, the round Moto 360.
VIA: PocketNow