LG Voyager VZ Navigator, Mobile TV and Browser video walkthrough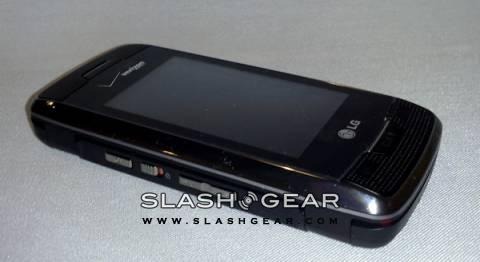 Being on the road this weekend really gave me an opportunity to test out the new LG Voyager from Verizon Wireless. The handset takes a similar form factor to the Sidekick but is neither as long nor as tall – making it much more enjoyable to use as a phone. It dawned on me Saturday morning that I desperately needed a haircut! I had my laptop and a few other options (even a phone book) to find a shop nearby that was open on a Saturday morning.
Using VZ Navigator on the LG Voyager was much easier than flipping through a phone book or accessing other online services such as Google Maps. I had the option to call the business directly to find out price and availability, and if I found one open, I could simply have the Voyager map out and guide me there. Click over to enjoy the demo walkthrough.
These two pictures were taken with the LG Voyager's 2.0-megapixel camera, outside of Amy's Salon in Wichita. They're not too shabby.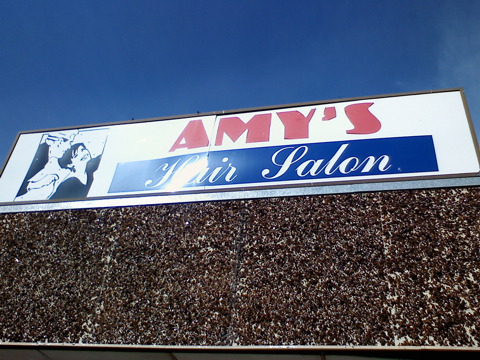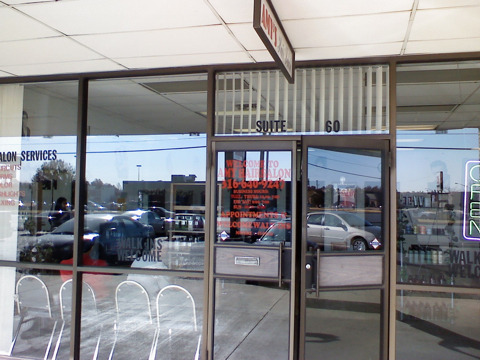 Amy was completely booked but due to my emergency, she was going to fit me in if I was willing to wait around. I didn't mind since I had the Voyager to keep me entertained. While watching Mobile TV, Caden and Camden were also waiting to get their haircut and caught wind of the Voyager and asked if there're any cartoons? Why of course — I replied. For the next hour, I sat and watched them enjoy the Voyager. Enjoy the video!
I finally found some time tonight to record this demo of the browser on the LG Voyager along with a very brief walk-through of the menu. Take a look, and let me know if you have any questions.
Verizon Wireless officially announced today the availability of the Voyager and Venus on Nov. 21 in all Verizon Wireless Communication Stores. The Voyager will be available for $299.99 after $50 rebate and with a two-year customer agreement. The Venus is available for $199.99 after $50 rebate and, again, a two-year customer agreement.
Voyager also includes the following features:
• Dual-screen design, including a large 2.8" external touch-screen with VibeTouch™ technology for tactile feedback
• Touch protection – prevents unwanted key actions
• Ability to play .mp3, .wma, and unprotected .aac and .aac+ files
• HTML browser for enhanced Internet browsing
• Bluetooth® stereo for headsets and speakers
"The fashion-forward mobile customer will love the Venus' sleek slider design with a mirror finish – available today in black and on Dec. 11 in pink" The Venus also includes the following features:
• Dual screens, lower screen with interactive touch navigation
• Touch-key vibration for button-like feedback
• Music player with dedicated key that plays .mp3, .wma, and unprotected .aac and .aac + files
• Multitask while playing music – hide player to send messages, browse the Web and more
• Bluetooth stereo for headsets and speakers
Related articles:LG Venus Unboxing: Two screens are better than oneLG Voyager: Touch, Flip, Type