LG V50 ThinQ Launch Delay Blamed On 5G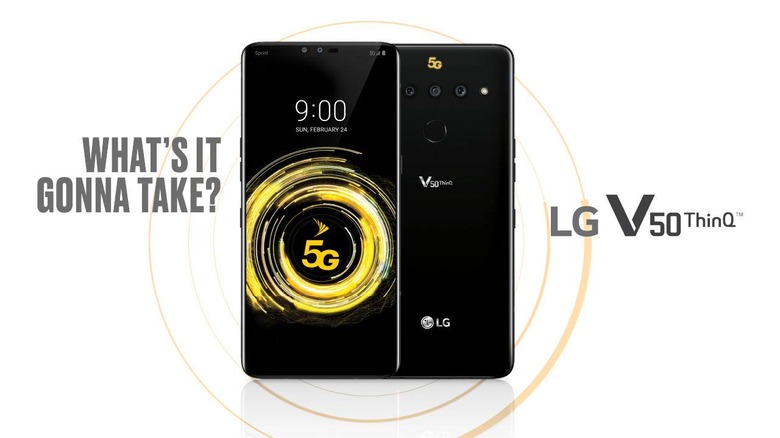 For the first time in its history, LG unveiled both a G series and a V series phone on the same day at MWC 2019 last February. The point was to differentiate the 5G-capable LG V50 ThinQ from its non-5G cousin, the LG G8 ThinQ. But while the G8 ThinQ has already started its rather quiet rollout, the V50 ThinQ apparently won't be coming anytime soon. That's because LG has opted to delay its April launch in Korea, which will probably offset global dates as well, all to better prepare for 5G.
It is definitely an unprecedented last-minute change of plans. The LG V50 ThinQ would have launched in the OEM's home market on April 19 but, just two days before that, it has announced it is putting that on hold. Perhaps a bit more worrying, it doesn't even have a new target date for that launch.
LG is practically putting the blame on preparations for 5G to "enhance customer satisfaction with 5G service". In particular, it is working on getting the hardware, especially the Snapdragon 855 processor and X50 5G modem, working properly with the newly launched services in Korea. Things you presumed it would have already figured out before setting an April 19 launch date.
It might, however, be trying to avoid the problems that the Galaxy S10 5G is now experiencing in the same market. Early adopters of the world's first commercially available 5G phone are complaining about disconnections when switching from 5G to 4G networks. Considering how 5G isn't that widespread even in Korea, that's a critical flaw that needs to be fixed ASAP.
Hopefully, it won't take long for LG to figure it out, as having one of the first 5G phones in the market could give it an edge. Flanked by the Samsung Galaxy S10 on one side and the Huawei P30 on the other, the LG G8 ThinQ might be having a difficult time standing out. Especially with a OnePlus 7 lurking around the corner.