LG V50 ThinQ 5G gets a Verizon release date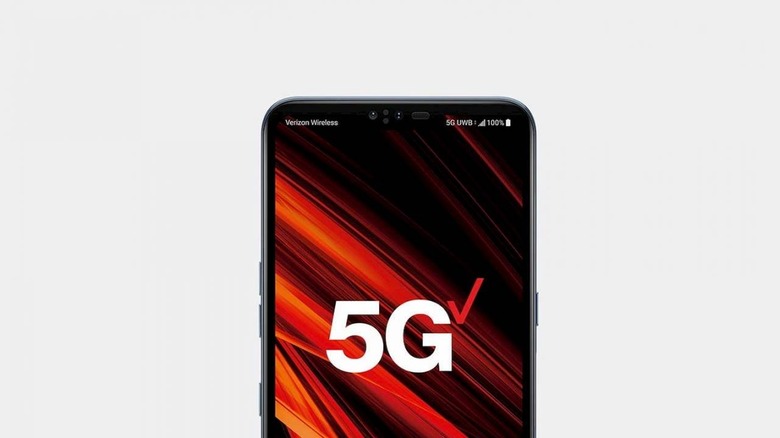 If you live in one of the areas where Verizon 5G is available but don't want to buy Samsung's Galaxy S10 5G, then good news: you'll soon have another option. Verizon has announced that the LG V50 ThinQ 5G will be launching later this week, after spending a little while as a Sprint exclusive. Verizon, as is usually the case, is also running various promotions in an effort to get customers to take the plunge, so you might be able to save some cash on the V50 5G as well.
Verizon announced today that the V50 5G will launch on June 20th, two days from today. At the start at least, it probably won't appeal to very many people, as Verizon's mobile 5G network is only live in parts of Chicago and Minneapolis at the moment. Verizon plans to have mobile 5G deployment up and running in 30 cities across the US by 2019, so the V50 5G will be a more attractive proposition as time goes on.
Normally, the V50 5G runs $999.99, which works out to 24 monthly payments of $41.66 per month. That's already a fair bit less expensive than the Galaxy S10 5G, which costs $1,299.99 at full retail price or $54.16 per month on Verizon's device payment plan.
Verizon says that new and existing customers can trade in their current phones for up to $450 off the price of the V50 5G. Those who are switching to Verizon can also get a $200 prepaid Mastercard assuming they buy a V50 5G on a device payment plan and sign up for Verizon Unlimited. As a reminder, Verizon Unlimited is supposed to be a $10 add-on to its Above and Beyond Unlimited plans, but for the time being, Verizon is waiving that fee.
So, as long as you've got a phone to trade in, there's the potential to save some cash on a device that will allow you to tap into Verizon's 5G network. All in all, Sprint had the V50 as an exclusive for less than a month, while the Galaxy S10 5G remains exclusive to Verizon (though we're seeing signs of life at other carriers too). We'll see how long it takes for the V50 5G to spread to other carriers, so stay tuned.