Sprint dates its first 5G devices: LG V50 ThinQ, HTC 5G Hub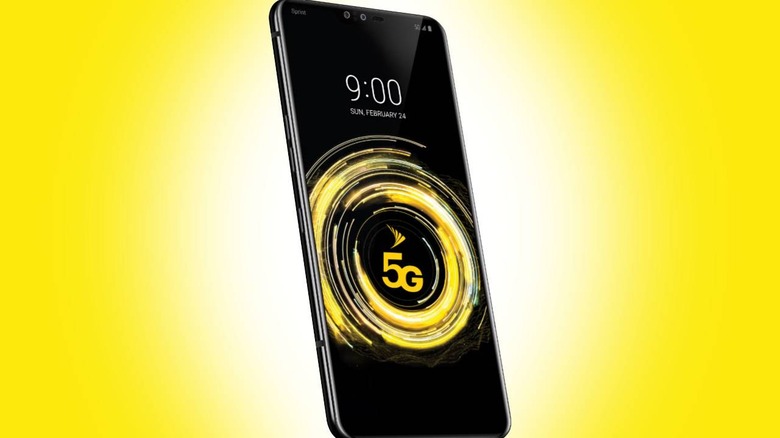 On the same day Verizon is launching the Galaxy S10 5G, Sprint has detailed the first 5G devices it'll offer on its own shelves. If you've been following 5G news over the past several months, you probably already know what those devices are. On the smartphone side of things, we've got the LG V50 ThinQ 5G, which will be a Sprint exclusive at the start. The carrier will also be launching the HTC 5G Hub, which is a mobile hotspot that will be able to tap into Sprint's 5G network.
Sprint announced today that both devices will launch on May 31st, with pre-orders for opening tomorrow, May 17th. When purchased on Sprint Flex, the LG V50 ThinQ 5G will run $24 per month, while the HTC 5G Hub will run $12.50 per month. This is promotional pricing for both devices – in reality, both should cost twice as much as what those monthly costs suggests, but Sprint is handing out monthly bill credits to get them to the prices you see above.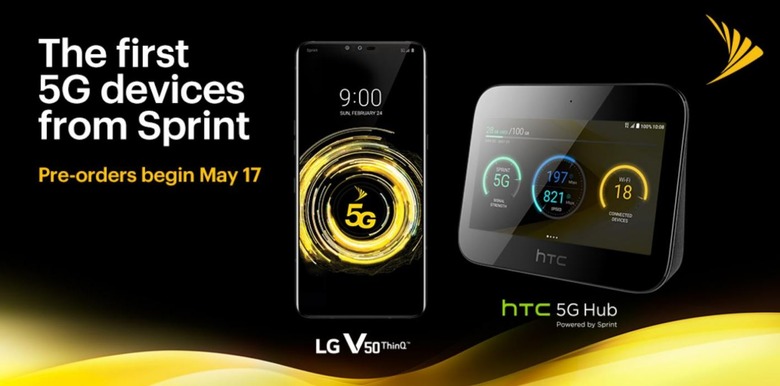 These devices will only be available to buy in markets that offer Sprint 5G, and at the time of this writing, that list is pretty short because Sprint hasn't actually started rolling out its 5G network yet. We don't know when, exactly, that will happen, but in any case, the first four cities getting Sprint 5G (and the four cities where pre-orders will open up tomorrow) are Atlanta, Dallas, Houston, and Kansas City. In a few weeks, pre-orders will open up in five additional cities: Chicago, Los Angeles, New York City, Phoenix, and Washington DC.
It seems that customers interested in tapping into Sprint's 5G network will need to be on the company's Unlimited Premium plan, the most of expensive of the three unlimited plans Sprint offers. Unlimited Premium costs $80 a month for a single line, but there are various perks that come along with it, including subscriptions to Tidal, Lookout Premium Plus, Amazon Prime, and Hulu.
So, there you have it. If you want to be one of the first Sprint customers using 5G and you live in one of the cities listed above, then you'll be able to pre-order either the LG V50 ThinQ 5G or the HTC 5G Hub beginning tomorrow. We'll keep an ear to the ground for more on Sprint's impending 5G launch, so stay tuned for that.