LG V40 ThinQ Teaser Sparks Some Questions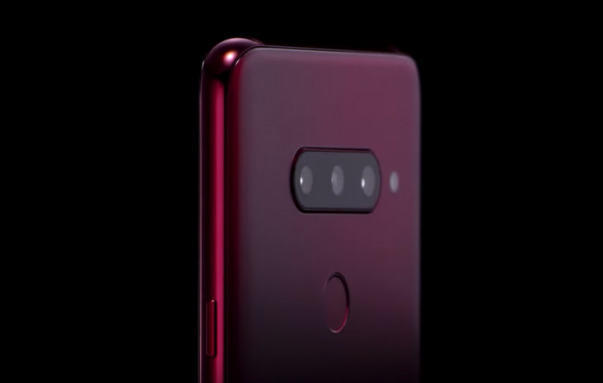 Today the folks at LG confirmed the existence of the LG V40 ThinQ, a smartphone with 5 cameras. That's 5 cameras as in 3x on the back and 2x on the front, not all back-facing. This device is expected to come with a P-OLED capacitive touchscreen at 6.4-inches in size and 1440 x 3121 pixels across it.
The LG V40 ThinQ is expected to come with a Dolby Vision / HDR10 compliance in its display. It's expected to have LG UX version 7 or higher, and to have an always-on display. Under the hood its reasonable to expect a Qualcomm Snapdragon 845 and around 256GB internal storage with 8GB RAM or 128GB internal storage with 6GB RAM.
This smartphone's back-facing camera array is likely consisting of a 16MP camera, a 13MP camera, and an 8MP camera (80mm telephoto lens) with 3x optical zoom, and OIS, and PDAF. There'll be an LED flash back there as well, and the ability to capture some 60FPS video at at least 1080p for good measure.
Three colors are expected for this smartphone, each with a fancy new name. Aurora Black – which just means black, Platinum Gray – which is essentially silver, and Carmine Red. The new red looks like a sort of lipstick, or a very, very ripe strawberry. You'll see the lot in the teaser video above.
The video sparks a few very real questions – like Softness? What's all this about a varied number of cameras in V, yet also in a pretty standard configuration at the back of the phone? Also, is there a notch or is the notch gone, like it was with the V35? Oh, the agony of not knowing! Stick around as we see this device up close and personal, soon!