What on earth are Silky Blast pits, and what do they have to do with "proper grip feel?" Truly LG's aims with their latest press release are off the beaten path. But what better way to find one's way back to the mainstream thoughts of the average consumer than with smartphone features that are new and different? Today LG revealed some details on the LG V40 ThinQ's physical attributes.
According to LG, the LG V40 ThinQ is new and different. It's got three cameras on its back, two up front, and it's coming in a variety of colors. Other than that it looks pretty standard for a high-end LG smartphone. Except when you get up close and personal.
SEE AS WELL: LG V40 ThinQ teaser time: We have some questions
LG suggested today that they've created their own proprietary glass treatment to make the backside of the LG V40 ThinQ unique. They call this treatment Silky Blast, and they suggest that this treatment is done to "etch microscopic pits on the rear glass of the LG V40 ThinQ." This could take LG's smartphones out a brand new door.
LG's release suggests that this treatment "makes the surface less slippery and less prone to fingerprints without affected the durability of the glass." It's interesting that they mention this treatment when the versions of the LG V40 ThinQ so far seem to be quite flat on their backside. Are the etches so extremely tiny that they cannot be seen by the human eye?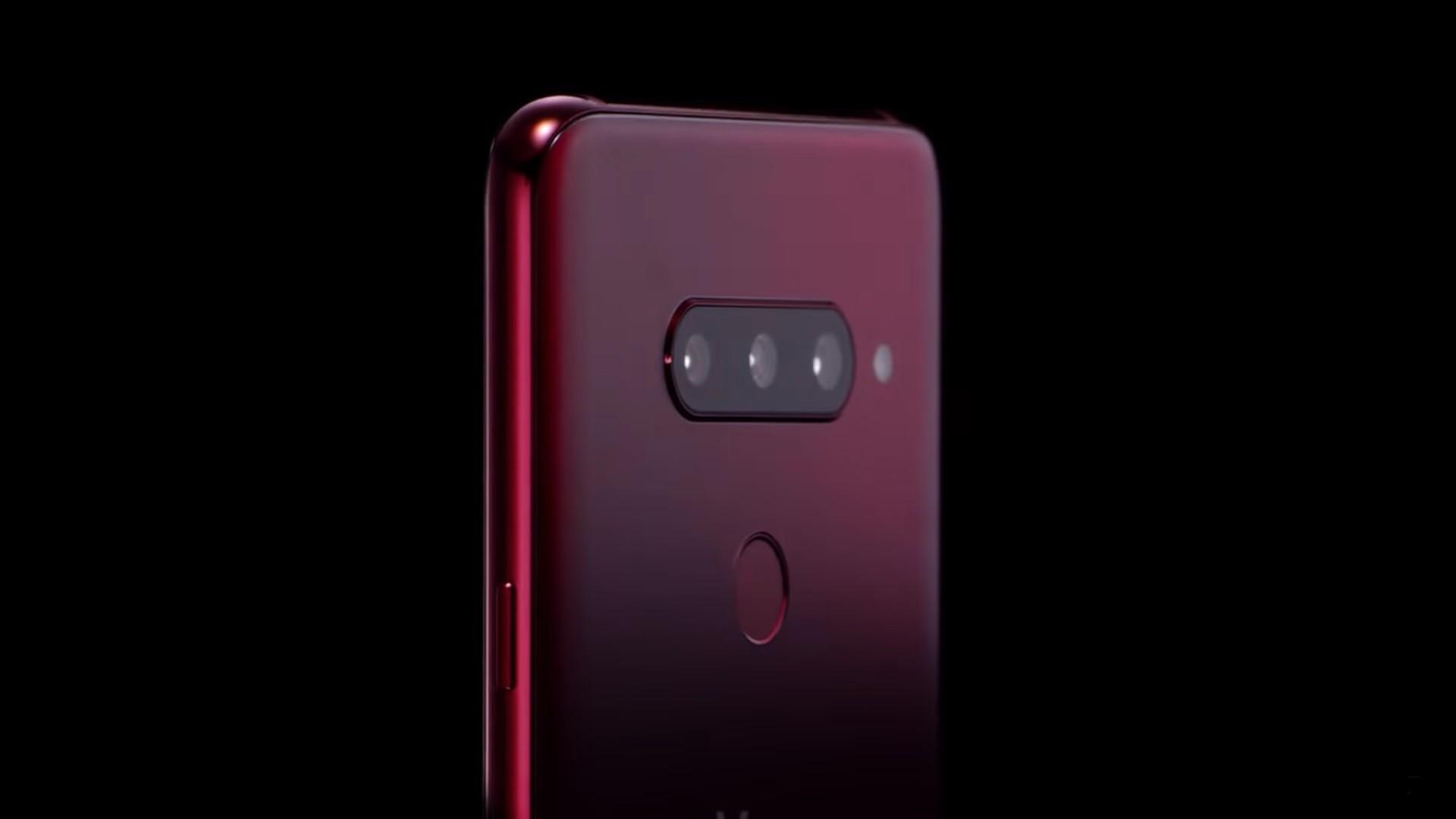 LG revealed a bit more information about their next headline phone before their official reveal event, as well. In their release they suggested that the display of the LG V40 ThinQ was "almost a half inch larger than its predecessor" – whether they mean the LG V35 or the LG G7, we can't be entirely sure just yet.
The LG V40 ThinQ will be revealed in full on October 3rd, 2018. That's next Wednesday, less than a week from today. Keep your fingers crossed they release even more colors than they've already made official: Aurora Black, Platinum Gray, New Moroccan Blue, and a new Carmine Red. This red replaces the red they've used in the past, a tone they called Raspberry Rose – and all colors are released according to region, so you might see all, you might see only one.