Watch the LG V40 ThinQ Cine Shot mode in action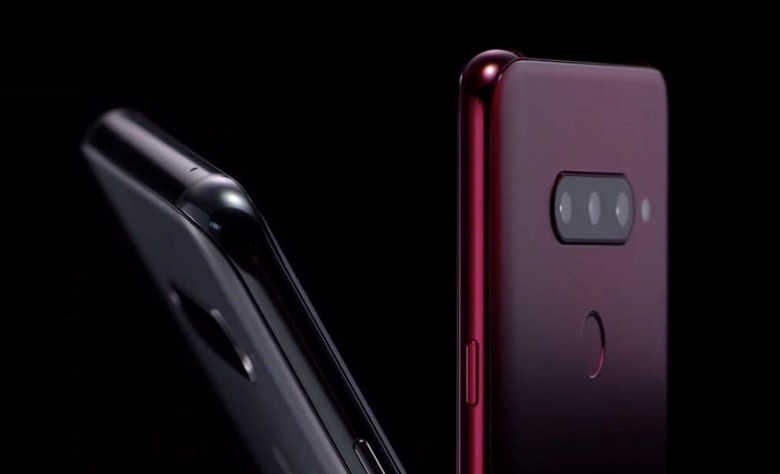 LG won't take the wraps off the V40 ThinQ, its latest Android smartphone, until later this week, but we can already share a sneaky tidbit about the new handset today. One of the flagship features of the smartphone – already notable for having a whopping three cameras on its rear – will be its Cine Shot mode, making it easy to create "living photos" or Cinemagraphs.
The name might not be familiar, but the effect probably will be. Somewhere in the hybrid space between a still photo and a short video, a Cinemagraph consists of selective animation in a frame. A tree might be blown by the wind, for example, but the rest of the scene stays frozen in time.
With the right subject, and framing, it can be a surprisingly effective tool beyond just photos or video. However, it can also be fairly tricky to make, at least until now. If you want to do it properly, you need to shoot a video, and then do some complex processing in third-party software like Photoshop to get the hybrid still/animated effect.
The LG V40 aims to change all that. It will have Cine Shot as one of its preset modes in the camera app, and walk you through all the stages of creating a Cinemagraph. As I found when I tried the LG V40 ThinQ out in advance of this week's launch, you first capture a three second video, holding the phone as still as possible.
LG does a little software stabilization next, and then it's a matter of choosing how much – or how little – of the scene you want to be animated. You paint on the moving sections with your fingertip, or switch to the eraser tool and remove those sections to refine your selection. Thankfully you can pinch-zoom into the shot to make picking out the moving parts more accurate.
After that, it's a case of choosing whether the three second clip loops, or bounces backward and forward. The processed file is at 1080p Full HD resolution, and saved as an MP4.
The Cinemagraphs that the V40 ThinQ's Cine Shot mode captures aren't perfect. As you can probably see in the sample video, there can be some distortion in the places you choose to animate – particularly in the background – and getting an exact line around those sections can be tricky, even after you zoom in. It also stands a chance of taking you out of the moment: once you capture the three second clip, you have to edit it for Cinemagraph purposes there and then.
There's no way to save it and come back to edit it later, which is frustrating. In low light situations, meanwhile, I typically got an error message saying that the capture process was interrupted because of too much camera shake.
Still, as a simple way to make a dramatic effect goes, the LG V40 ThinQ's Cine Shot mode certainly strikes a good balance between ease of use and the quality of the results. As for the rest of the Android smartphone, we'll have to wait until later in the week to see how that pans out.