LG V30+ will hit Sprint stores on October 13 with leasing deal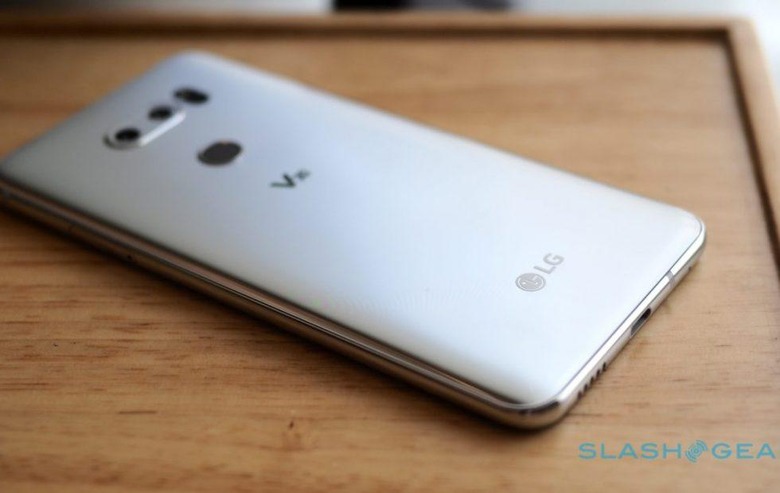 Sprint has announced that the LG V30+ handset will arrive in its stores on October 13, doing so alongside a new leasing deal that will get customers a second unit for free. This will make Sprint the only major carrier in the United States to offer the LG V30+ when it launches, giving buyers a chance to get the 128GB version of the phone.
We've known since the beginning of the month that Sprint would be the launching destination for the LG V30+, and the company's wording in its most recent announcement indicates that it will be the handset's exclusive (US) home. The company plans to offer the handset for $38/month under its Sprint Flex plan.
The plus/+ addition to handsets has become common mostly thanks to Apple and Samsung, though LG's use of it differs from the norm. Whereas the plus designation typically means you're getting a bigger screen or a more powerful device, LG's V30+ comes with additional storage at 128GB versus 64GB. This is joined by an improved quality, as well.
Sprint's Flex leasing comes with a special deal alongside the V30+ launch, giving buyers a second leased phone on the house — for both new customers and those who upgrade their existing Flex option. Users who register online can also redeem a Google Daydream VR headset and Top VR Content Bundle as part of the launch deal.
The LG V30+ at Sprint will also uniquely include the LG QuadPlay earbuds included with the phone. These are said to feature LG's own Quad Layer Speaker Technology for audio described as both rich and accurate. The phone itself has a Hi-Fi Quad DAC with digital filters and a handful of presets. Not familiar with the LG V30? Check out our hands-on with the device!
SOURCE: BusinessWire