LG V30+ is also available on US Cellular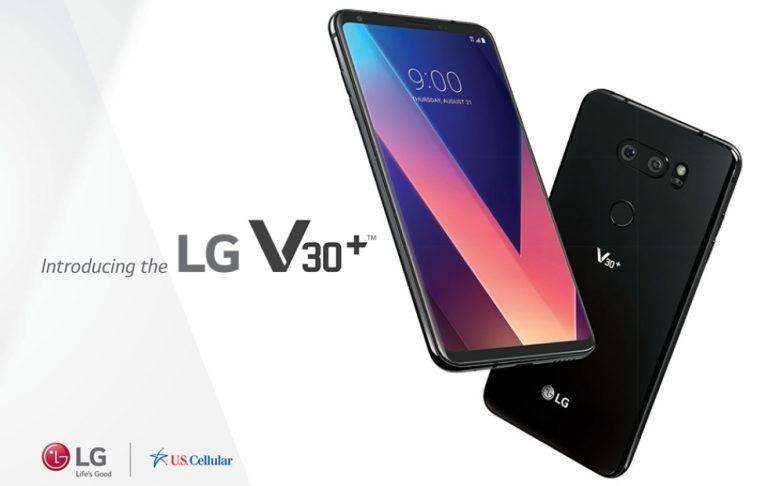 US carriers have redefined what the word "unlimited" means these days, and at least one seems to be redefining the word "only" as well. Two weeks ago, Sprint boasted that it was the "only major US carrier" to offer the LG V30+, but it naturally failed to mention other "minor" carriers that will offer it as well. And that is exactly the case when the LG V30+ unexpectedly popped up at US Cellular, and you won't even have to wait to buy one.
Then again, the LG V30+ might not exactly be to die for. Unlike, say, a Galaxy S8+ or an iPhone 8 Plus, it isn't a beefed up larger version of the LG V30. It is, in fact, completely identical to the LG V30 except for one thing: it has 128 GB of internal storage instead of just 64 GB. Since the LG V30 still has a microSD card slot, storage might not actually be much of a problem.
But combined with a spacious starting storage allocation, the LG V30+ does make for an attractive 2017 premium smartphone. You have a 6.0-inch 2880x1440 OLED screen, with LG's "Full Vision" 18:9 display, a Qualcomm Snapdragon 835 complemented by 4 GB of RAM. You also get LG's new f/1.6 dual camera with crystal clear glass lens, promised to be one of the best this year (though the title of the best was already claimed by the Google Pixel 2).
Naturally, it does come at a price, and it isn't a small bump at that. US Cellular is also selling the LG V30 for a full retail price of $799.99 or $28.32 monthly for 30 months. The LG V30+? $849.99 or $30.20 monthly for 30 months. But if you do get either one from USC, don't forget to also pick up the Daydream View headset that comes free with every LG V30, and V30+, purchase.