Ever since the LG V10 and perhaps even before that, LG has always prided itself for offering multimedia creators some of the best tools they can fit in their pockets. And while it's arguable that LG has been able to deliver on those promises to a certain degree, it has easily been overshadowed by Samsung, Google, and now even HTC. For the LG V30, however, it is pulling all the stops by giving it a camera with the largest aperture and the clearest glass lens available in the smartphone market to date.
Our source already gave us heads up regarding the LG V30 main camera's aperture, so this doesn't come as a surprise to us. An aperture of f/1.6 is already pretty rare even among DSLRs and digital cameras, so seeing it on a smartphone is definitely an achievement. When the LG V30 comes out, it will have the largest aperture among all other smartphones. The current title holder is the Samsung Galaxy S8 with f/1.7, and only one camera at that.
But LG didn't stop there. It is also giving the V30 what is boasts is the clearest lens in the smartphone market. LG calls it Glass Crystal Clear Lens and it basically sums up what it's all about. It uses glass instead of the conventional plastic lens in smartphone cameras. More than just a premium material, clear glass is able to collect light better than plastic and therefore reproduces color more accurately as well.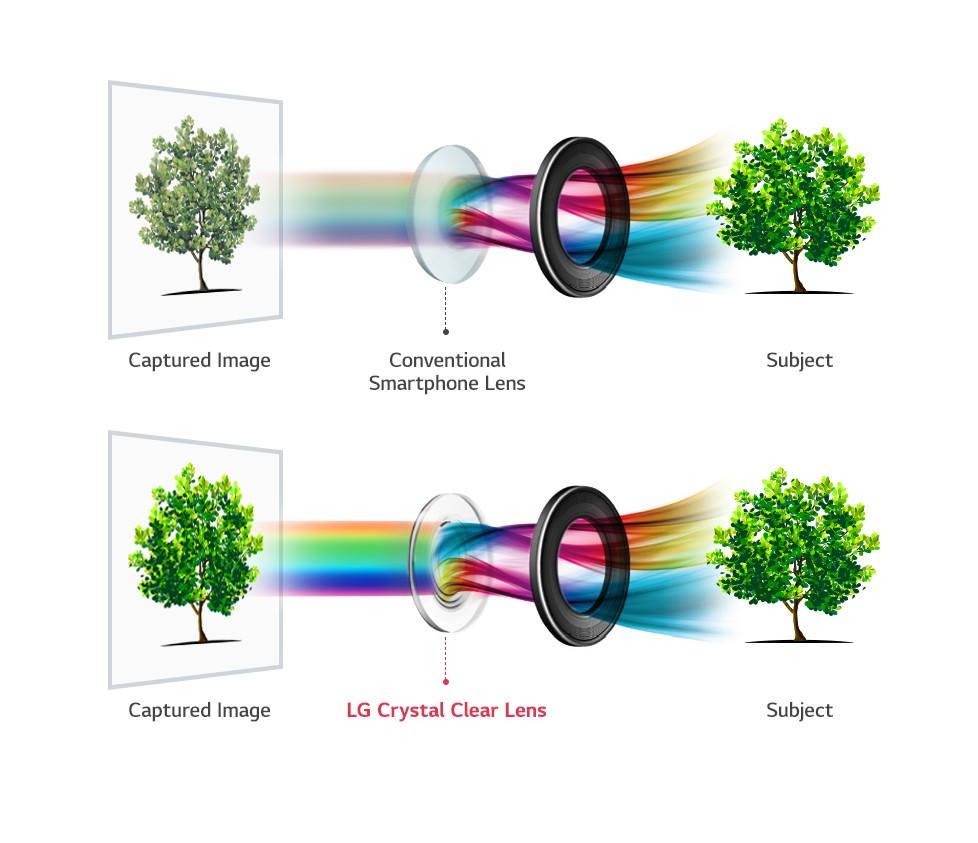 All of this while keeping the camera module actually smaller than the LG V20 from last year. LG also throws in its Laser Autofocus system, as well as both OIS and EIS into the package. Curiously, it still remains silent on the wide-angle half of the duo.
The LG V30 is scheduled to be announced end of August with a 15th September launch date, coinciding with the Galaxy Note 8's own expected launch. In addition to the already confirmed P-OLED display and this camera revelation, the V30 is also expected to sport the latest Qualcomm Snapdragon 835 and 4 or maybe even 6 GB of RAM, Quad DAC audio, and wireless charging. Considering LG's past habits, we expect to hear more of those in the days leading up to August 31.
SOURCE: LG