LG V20's UX 5.0+ focuses on usability, performance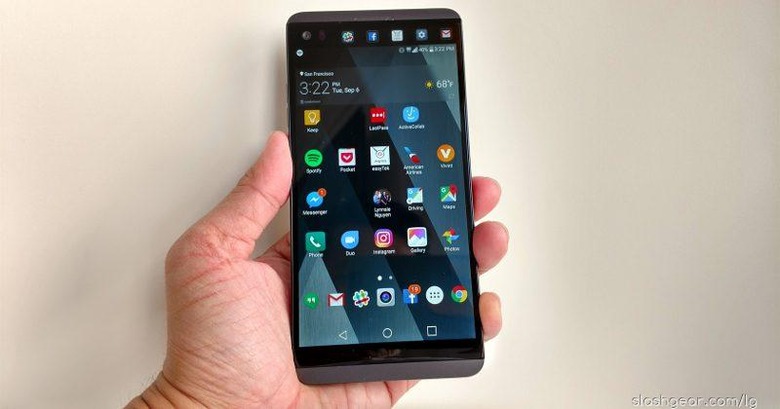 The LG V20 cat is finally out of the bag and, suffice it to say, it's no-nonsense, multimedia and photography monster. Instead of filling it with features most users will rarely use, LG instead opted to refine performance, especially when it comes to recording video and audio. That philosophy is reflected even in its UX 5.0+, the successor of LG's custom Android user experience that it debuted earlier this year in the LG G5, giving users fast access to the most important features and settings and allowing them to do more with their LG V20.
Granted, some of the features that LG is boasting about comes to the V20 via Android 7.0 Nougat. Specifically features like replying inside notifications and split screen multi-window mode. That said, being the first new smartphone to come with Nougat out of the box, we can allow LG this brief period of pride.
Second screen capabilities come first and foremost in the UX 5.0+ list, something no other LG smartphone, other than the V10 of course, has. From here, you can launch apps and start actions instantly. A familiar one would be the ability to make or write a note even while the phone's screen is still locked.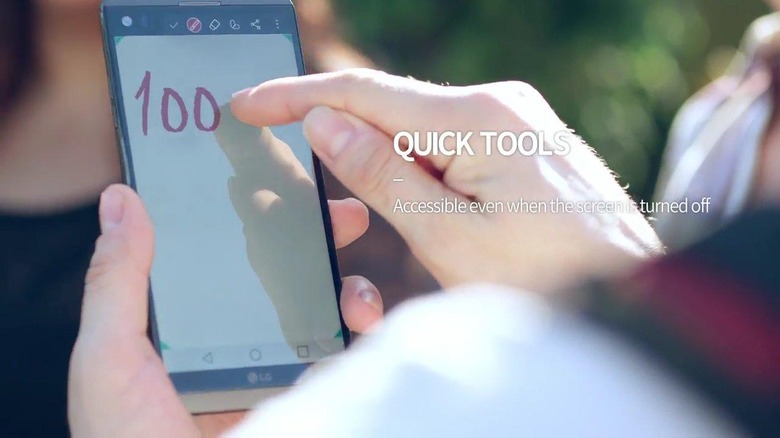 LG poured most of its resources on the V20's camera and audio capabilities, especially audio recording. No longer will you have to settle for low-quality audio on your high-quality video recording. And it doesn't have to even be together with video. The V20 offers all the manual controls, bells, whistles, and knobs to be your mobile recording studio, be it for video or even audio only.
All of that could tax your V20, no matter how muscled it is. That's why LG has included what is named Smart Doctor, an app that lets your monitor, analyze, and clean up your smartphone's resources, particularly battery and memory.
The LG UX 5.0+ goes perfectly hand in hand with the LG V20's hardware and key features, offering a deadly combo that threatens to knock out these year's smartphone flagships, especially the burning hot ones. Head on over to our hands-on of the LG V20 to see, and hear, this smartphone's admittedly impressive multimedia chops.