LG V20 teaser extols Android Nougat features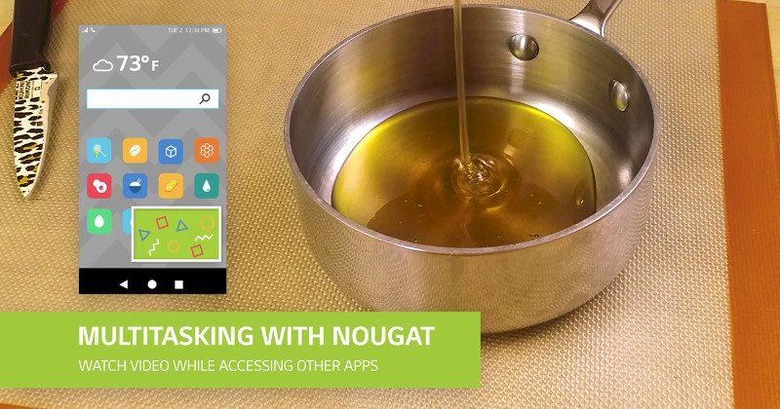 Considering it is beating Google's own Nexus smartphones in the race for first, it isn't surprising that LG is trying to squeeze every bit of marketing juice that it can from being the first to have a new smartphone to come out with Android Nougat out of the box. That is exactly what it is trying to do with the latest teaser video for the LG V20, somewhat ironically advertising features that won't exactly be unique to the smartphone. At least not when other new smartphones start shipping with Android 7.0 later this year.
It's somewhat splitting hairs really. The LG V20 is specifically the first new smartphone to ship with Android Nougat out of the box, even before Google's new Nexus devices. It isn't however, the first Nougat smartphone, as the Nexus 6X and other Nexus devices have already been officially upgraded to version 7.0. But we'll let LG have its brief moment.
LG's latest teaser focuses on Nougat's new multi-tasking capabilities. In addition to split windows, there's also the "picture-in-picture" feature that lets you continue watching YouTube videos in a corner while you continue being productive. Nougat also lets you immediately reply to some messages directly from the notification and quickly switch between back and forth between your last two apps. Not exactly a multi-tasking feature, Android 7.0 finally lets you rearrange your Quick Settings toggles.
September 6 is looking pretty sweet. See what the #LGV20 with @Android Nougat can do out of the box.https://t.co/0P9fMtH1W1

— LG USA Mobile (@LGUSAMobile) August 26, 2016
The video also not so subtly teases the camera features of the LG V20 by saying how that video was shot, but most likely not edited and rendered, with the smartphone.
LG will be unveiling the V20 at a simultaneous event on September 6 in San Francisco and September 7 in South Korea.