LG V20 leak hints at a superpower with a disappointing screen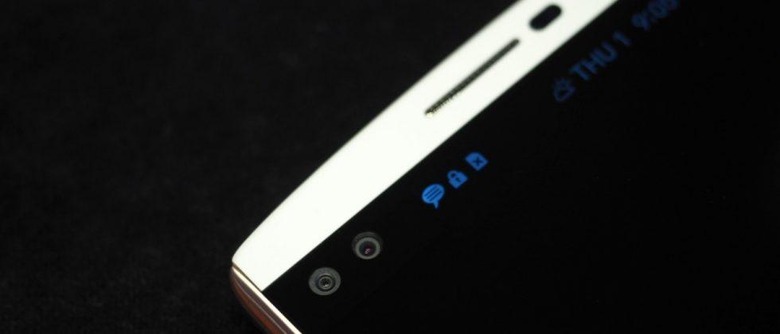 LG already confirmed that the V20, which takes after the V10 of course, is scheduled to debut in September. Which, of course, leaves us enough time to have as many leaks as we can about it, which is quite needed considering there are very few of them at the moment. One of the earliest comes straight from Korea and, unsurprisingly, it talks about mostly high end specs. The only problem, however, is that the LG V20 is said to have a less than high end screen compared to its predecessor.
As a flagship model, the LG V20 will naturally be running on a Qualcomm Snapdragon 820. A Snapdragon 821 is probably out of the question given how close the smartphone is to being unveiled. No mention of the RAM, but given the LG V10 before it had 4 GB, we hope that will be the same for the V20. Storage, on the other hand, comes in two configurations of 32 or 64 GB, with a 256 GB microSD card slot available. The cameras will also be a step up, according to the leak, now at 20 megapixels on the back and 8 megapixels on the front. Curiously it doesn't mention whether the front camera still has the dual camera setup as with the V10.
One perhaps disappointing aspect of the leak is the screen. The LG V10 sported a 5.7-inch QHD panel, on par with late 2015 flagships. The LG V20? A 5.5-inch Full HD screen instead. It's a bit puzzling that LG would not only downsize but also downgrade such an important component. Hopefully it's just a clerical error or, if correct, LG has something better planned. The panel is at least described to be using in-cell technology, making it thinner than most screens.
The leak doesn't talk about the things that actually made the new LG V series even interesting. As mentioned, no word on dual front cameras. Not even anything about a second always on display strip. Given how LG might actually be changing the display, there's an off chance it's also changing the whole V formula as well. There is also no indication whether LG will brings its modular design from the LG G5 to the V20.
For now, LG is more interested in bragging about how the V20 will be the first Android 7.0 Nougat smartphone, by which it means the first non-Nexus Android 7.0 Nougat smartphone. Whether or not it will have anything else to brag about, we'll most likely hear in the coming weeks leading to IFA 2016.
VIA: Sedaily