LG V20 is coming to major US carriers, question is when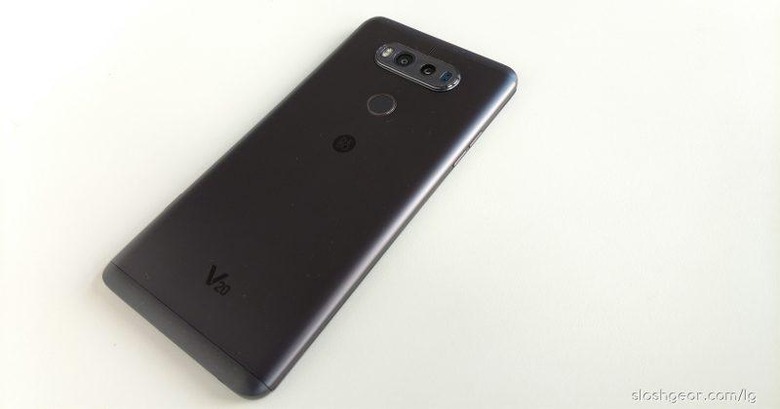 The iPhone 7 and friends may have grabbed the spotlight from the LG V20 too soon, but those who remain unfazed by Apple's products remain more interested in this new, premium Android smartphone. Good thing, then, that major carriers in the US have enough room for both. Of course, it's no surprise that AT&T, T-Mobile, and Verizon are all chiming in on how they will be carrying LG's latest and greatest. It's really more a question of when, and which carrier features the smartphone will support.
There are actually quite a few carrier features awaiting future LG V20 owners, some of them quite exclusive to each network. For example, AT&T subscribers will be able to enjoy the network's LTE Advanced (LTE-A) coverage as well as Hd Voice and Wi-Fi Calling. NumberSync, which practically lets you receive or send calls and messages from a single number, is also offered.
T-Mobile is less chatty about its features and instead focuses on its new T-Mobile ONE plan where the V20 will also be available. The ONE offers (T-Mobile's definition of) unlimited talk, text, data, and streaming, the latter of which will be a great fit with the LG V20's audio prowess.
Like on AT&T, the LG V20 will be compatible with Verizon's LTE-A network. And like all the rest, the carrier is mum on availability details.
That said, LG did promise that launch won't be too far behind, giving it the "usual weeks" following an unveiling. There is also an element of urgency, as the LG V20's boast of being the first smartphone to come with Android 7.0 Nougat out of the box will only apply as long as the new Google Pixel and Pixel XL smartphones haven't launched yet, which could happen as early as the first week of October.
The LG V20 showcases not just the best of the best in terms of Android smartphone hardware, like a Snapdragon 820 processor, 4 GB of RAM, and a 5.7-inch QHD screen. It also puts LG's best food forward in terms of multimedia performance, particularly in audio output and capture and cameras.