LG V10 Review Part II: what no other phone has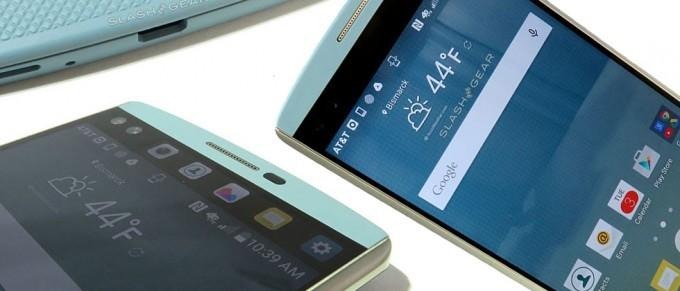 Certainly there have been devices that've had second displays in the past – everything from the Kyocera Echo to the lesser-known Samsung Doubletime. What's been missing from this equation hasn't been the hardware, but the skillfully implemented purpose achieved. In the LG V10, you've got a second display that shows you the time. It'll show you some other things, too, but the second screen shows you the time – and, most important of all – it shows you this information without giving your battery a hit.
You can take control of this display in several ways. You can pull the time to the side and see a set of app shortcuts. You can see notifications here, as well. The second display is actually, literally a separate component for the device. It exists on the same panel, but it's handled separately.
Based on our several weeks of review time, we've found the secondary display to drain an insignificant amount of battery. When you leave just the secondary display on and never turn the main display on (never wake the phone up, that is), you'll have battery time for days and days, easily.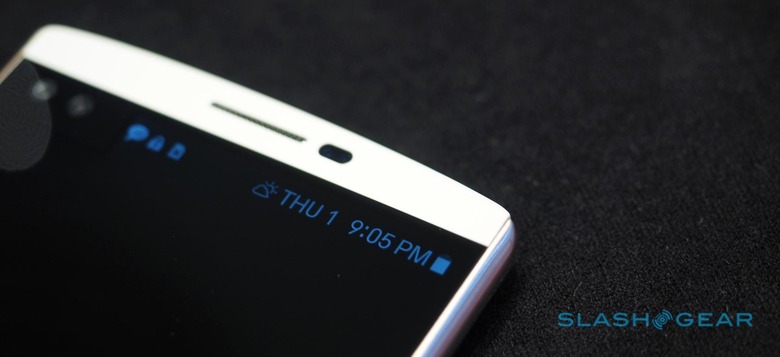 Of course you're never going to want to be doing that, but it's nice to know that this little "always on" display (if you want it always on) can be such a thing with little cost to your battery life.
This same display adds functionality to the camera. The camera that's one of the finest in the industry today.
Below you'll see a tour of the back and front-facing camera using the standard LG V10 camera app, courtesy of LG's Dr Ram-chan Woo.
Naysayers have dismissed this secondary display just because past implementations of secondary displays on smartphones have been wastes of time. Here, for the first time, LG makes real positive use of a secondary display for multiple purposes within the phone.
If you're deciding between the LG G4 and the LG V10, we'd recommend holding the both of them in your hands at the same time. While the LG G4 is slightly more "sleek", the LG V10 looks and feels like a more unique piece of engineering.
See the timeline below for the rest of our review series with this device – we're taking the long haul with this one!