LG V10 market availability starts this week in the US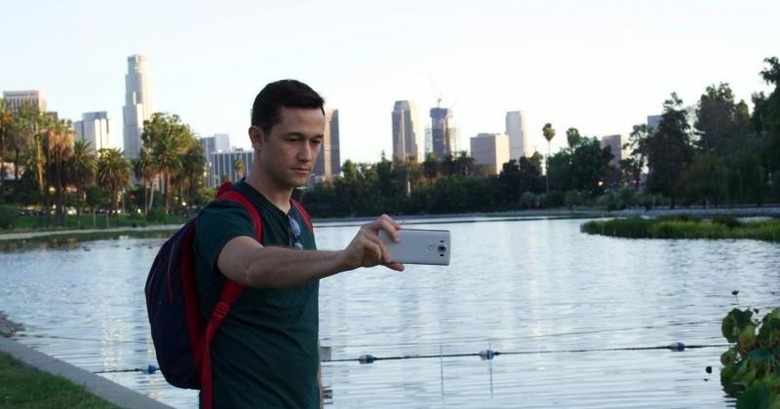 It's finally time for the
to take the stage and soon we will know if
's oddball of a smartphone really has what it takes to be the new darling of mobile market. Aside from checking off almost every item in the laundry list of feature for high-end smartphones, the V10 also brags about some rather unique features that you won't find in any other smartphone in the market today. Of course, it does come with a heavy price to pay for all those.
What exactly are those "unique" features. To start off, there's the "Second Screen", LG's own take on Samsung's edge feature, except loaded with more functionality and located on a strip at the top. There's the dual front-facing camera lenses, each with a different angle size, ensuring you'll never have to use an awkward selfie stick again. And then there's manual controls for video recording to pair up with the same manual controls for still photos. That's on top of the smartphone's high-end specs like the 5.7-inch QHD screen, Qualcomm Snapdragon 808, and 4 GB of RAM, all wrapped in a metal body that doesn't exclude a microSD card slot and a removable 3,000 mAh battery.
LG reveals that starting this week, the multi-talented LG V10 will be available in the US, China, and Hong Kong. The first country to actually receive the smartphone was, of course, South Korean. For the rest of the fourth quarter, the V10 will make its way to other countries, including the rest of North America, Europe, Asia, Latin America, the Middle East, and the Commonwealth of Independent States (CIS). Pricing will vary from market to market, but US carriers have set the price to range somewhere between $600 to $700, pretty much flagship prices.
The LG V10 is definitely crammed with features, especially for those who LG considers to be "creatives on the go". It's emphasis on that aspect can be seen in the Korean OEM's partnership with the acclaimed Joseph Gordon-Levitt and his HitRECord production company to drive the V10's marketing campaign. Interestingly, JGL also partnered with Samsung in the past to similarly
.
That said, some might also find those features a tad on the gimmicky side. Some reports hint that the V10 didn't exactly enjoy a warm reception in its hometown. We'll just have to wait whether it will fare better in the rest of the world.
SOURCE: