LG Unveils Retina-Beating 5" 1080p Display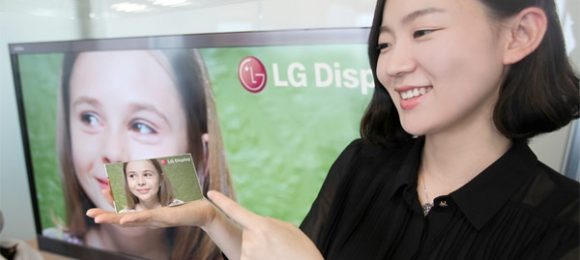 Just about every smartphone manufacturer has made the jump over to mobile displays with a large pixel density. Apple set the bar originally with the release of the iPhone 4, dubbing the 960x640 screen a "Retina display." A handful of phones since then have managed to join the 300+ PPI ranks, but LG has seemingly shattered that number with the announcement of a 5-inch display with a 1080p resolution.
LG Display is saying that it's the highest resolution screen created for smartphones so far. The display uses an Advanced High Performance IPS panel with a total of 440 pixels per inch. LG say that the naked eye will be unable to discern individual pixels, and the use of IPS technology means you'll be getting faithful color reproduction, wide viewing angles, plus brighter images and low power consumption.
When can you expect to see this panel making its way into future devices? It's not too far away, as it turns out. LG say the display will be released during the second half of this year, and will make an appearance at SID 2012 Display Week in Boston starting from June 4th. Make sure to head over to that event to peep the screen, and send us an email telling us how gorgeous it is, OK?
[via Engadget]