LG unveils '4K' speaker and more audio devices at CES 2017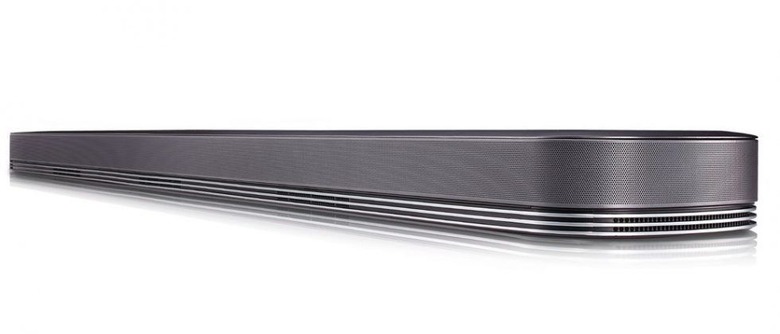 LG is debuting a number of speakers and audio devices at this year's CES 2017 event, including sound bars and speakers designed to offer the best sound from users' TVs. Heading the lineup is the new SJ9 sound bar, which boasts of Dolby Atmos tech, a slim and sleek profile, and even "4K High Resolution Audio," which might be the first time you're hearing of such a feature on a speaker.
Turns out, that claim of "4K audio" is the use of a bit of misleading language. 4K, as most consumers have come to understand, refers to the resolution on a TV's display, or the number of pixels to be specific. But pixels don't really apply to audio, so LG has taken to highlighting that the SJ9 sound bar has two 24-bit/96kHz channels, which, when the math is done, offers over 4,000kbps of audio.
Despite this confusion, the SJ9 also has 4K Pass-Through, allowing image quality to be maintained, and support for high quality lossless audio files.
LG is also unveiling the SJ8 sound bar, with a 1.5-inch profile, which can be paired with several of LG's latest TV sets, and even be used to replace a set's original stand wit the TV Perfect Fit Kit. The SJ8 also features 4K high-res audio, 4K Pass-Through, and built-in Chromecast.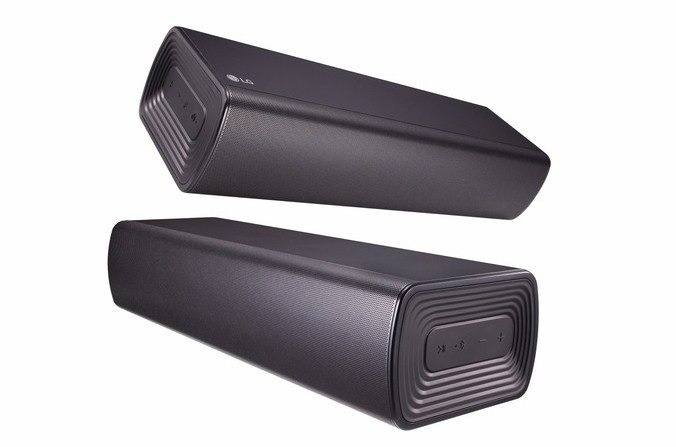 In addition is the SJ7 Sound Bar Flex, a 320W sound bar with two speakers that can be positioned at the front of a room as a traditional sound bar, or be used with one in the front and rear of the room, offering front-and-back surround audio. The two speakers connect wirelessly, and one unit includes a built-in battery with a setting to be used as a wireless Bluetooth speaker.
SOURCE: LG