LG Ultra HD TVs slated to launch by summer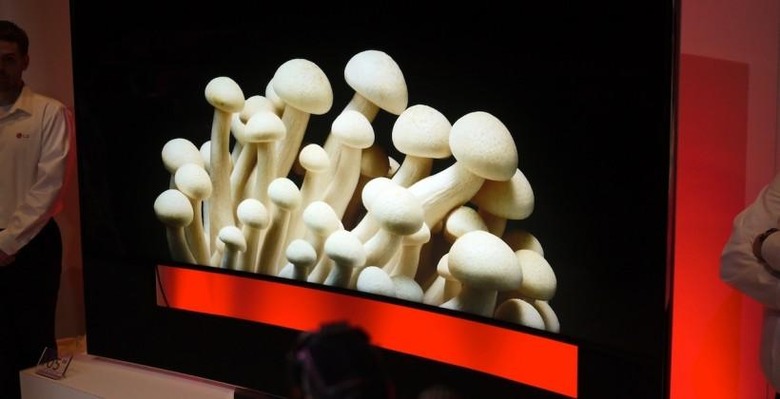 LG has announced the time frame launch for its roster of Ultra HD televisions, comprised of the UB9800, UB9500, UB9300, and UB8500 models. The models run the gamut in both features and size, all the way up to the massive 105-inch TV we got up close and personal with back in January during CES.
All four models are set to launch in the first half of this year, leaving a bit less than three months for them to start hitting shelves. No hard dates were provided for when any of the models would arrive, however, and mum's the word when it comes to each televisions' pricing.
With the televisions will come 4K Ultra HD 3840 x 2160 pixels resolution, as well as the Tru-ULTRA HD Engine Pro and TruMotion 200Hz, with the exception of the UB8500 model, which offers TruMotion 100Hz. All four models offer webOS and the live menu, as well as a roster of features like ULTRA Surround.
Said the company in a statement, "LG's 2014 LG lineup incorporates a range of competitive technologies including ULTRA IPS, ULTRA HD, 4K 3D and ULTRA Surround sound system. Along with outstanding picture and sound quality, LG's ULTRA HD TVs provide the unrivalled convenience of the webOS Smart TV platform. Proving that it's all possible with LG, these superior products are certain to deliver many memorable home entertainment experiences."
SOURCE: LG Newsroom