LG tipped to launch webOS smartwatches in early 2016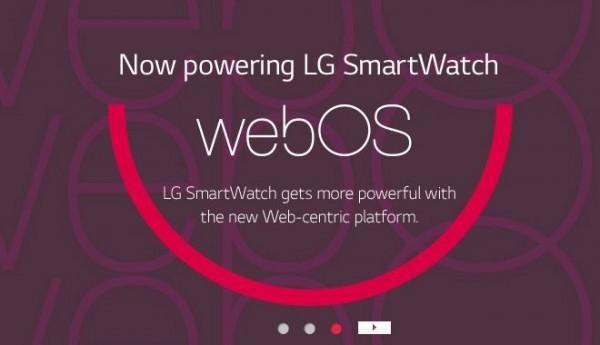 In October 2014, word surfaced that LG would be making a smartwatch running webOS, something that came to light when a developer page referencing a "webOS SmartWatch" and "webOS Wear" briefly appeared online. Though that has been pulled and nothing since has been confirmed regarding this rumor, rumbles of the plan have again gone public, and sources are now saying the plan is both valid and in the works. The smartwatches will reportedly be launched by early 2016, and will be joined by another wearable of a more ambiguous sorts.
The information comes from the Wall Street Journal, which says it received the information from someone "on the sidelines" at CES. This individual is said to be familiar with LG's plans regarding the webOS wearable.
In early 2016, LG will reportedly be releasing an entire lineup of smartwatches running webOS rather than Android Wear — "We're going to slowly try to build an ecosystem around areas we can have more control over," said this person.
That isn't the only source the WSJ spoke to, however, and another said that LG will also be releasing a smartwatch capable of making calls independently of a paired smartphone. Whether it will be running Android Wear, webOS, or something else entirely wasn't specified. Still, according to one of the sources, Android Wear/Android will still be the "major platform" running on LG's mobile gadgets for a while yet.
SOURCE: WSJ