LG Spectrum 2 Review (Verizon)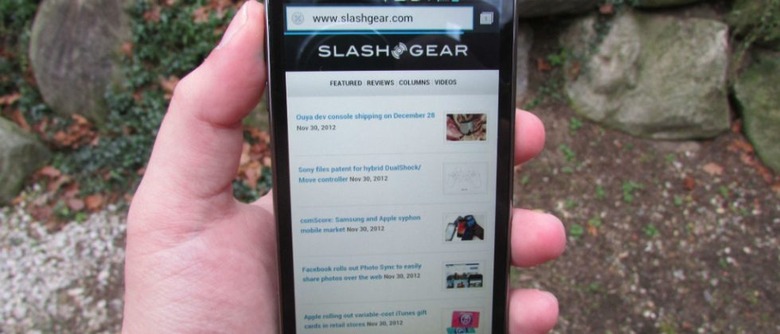 We've been seeing a lot of really good high-end handsets lately (like the Galaxy Note II and the HTC DROID DNA), but all the while, LG has been putting out some solid mid-range phones. Not too long ago, we reviewed the LG Optimus L9, a mid-range device at T-Mobile that wasn't extraordinary in any way but still a quality handset all around, and today it's the Verizon Spectrum 2 that's taking center stage. The question is whether or not this smartphone is yet another good mid-range entry from LG, or if it falls short when held up against the dozens of other mid-range handsets ready to be taken home.
Design
Pulling the device out of its box for the first time, I immediately started drawing comparisons to the look of the Optimus L9. Aesthetically, both phones look pretty similar – while the dimensions are different, both are black with silver trim, and both have the same textured back cover. The black color scheme lends to a minimalistic feel to the design, which I have admit is something I like. This look worked well for the Optimus L9 and it works just as well for the Spectrum 2. I think the phone looks pretty sleek, though I could also see some people finding the design to be a little on the boring side.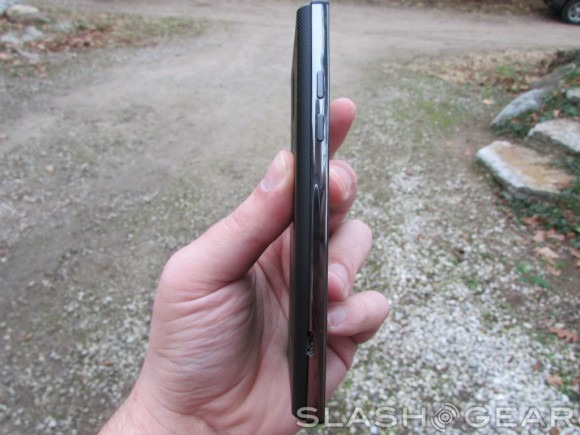 On the outside of the device, there isn't all that much to talk about. A small round power button can be found on the top of the Spectrum 2, which is a little strange at first. I'm used to larger power buttons on Android phones, so the size of the button on the Spectrum 2 might take some getting used to for some. A 3.5mm headphone jack joins the power button on the top of the device, while the volume buttons and the microUSB port can be found on the left side.
The microSD slot has been packed in behind the battery cover, which is something I'm torn on. On the one hand, sliding a microSD card in and out of the slot is pretty easy, but on the other, swapping out the microSD card quickly becomes a hassle when you have to remove the battery cover all the time. Luckily the battery cover isn't that difficult to remove, so at least the process isn't as annoying as it could be.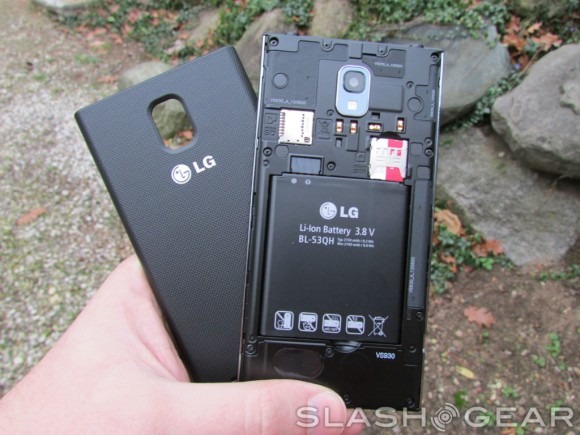 One thing I particularly like are the soft buttons on the front of the device. The usual suspects – back, home, and recent apps – are there, and they're joined by a menu button. The buttons themselves are nothing we haven't seen before, but they glow blue when you touch one of them. That's a nice change from other soft buttons that glow white, and I think they do a lot to make the Spectrum 2 look good.
With a 4.7-inch screen, this phone is pretty big, but it still feels good in the hand. It's pretty slim at 0.36 inches, and its weight of 5.1 ounces means it's got enough heft to feel sturdy. I'm a fan of larger screens, and 4.7-inches is just about perfect for me, but the Spectrum 2 might be a little too large for those with smaller hands. That said, if the size isn't an issue for you, then you'll be getting a phone that feels like a well-made device.
Hardware
As with most other mid-range phones, the hardware you'll be getting in the Spectrum 2 isn't the best. Don't let that fool you into thinking that the hardware is bad, as the Spectrum 2 appears to make the most of what it has running under the hood.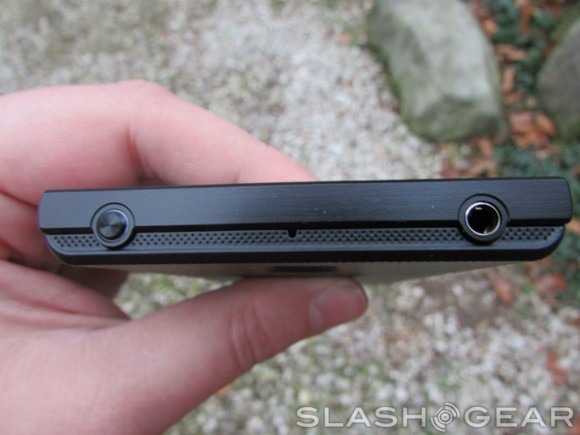 Let's start right off with the screen, which is easily one of the most impressive parts of this phone. The Spectrum 2 comes equipped with a 4.7-inch LCD screen displaying at 1280x720, which of course means 720p HD. The Spectrum 2's screen looks great, especially for a mid-range device. Colors are bright and visuals are sharp, and the fact that it's HD just makes the deal that much sweeter. As I said above, 4.7-inches might be a little too big for some people, but as far as I'm concerned, the screen is great.
We've got a dual-core Qualcomm Snapdragon S4 clocked at 1.5GHz running the show. Dual-core may sound a little underwhelming with so many manufacturers chasing quad-core phones these days, but the processor in the Spectrum 2 actually manages to keep things quite speedy. Swiping through home screens and menus is fluid, and apps open quickly. That processor is working with 1GB of RAM, which is enough to keep things quick, but it isn't as good as 2GB of RAM would have been. As much as I would have liked 2GB of RAM, 1GB does the job well enough, so there aren't any major complaints in that department.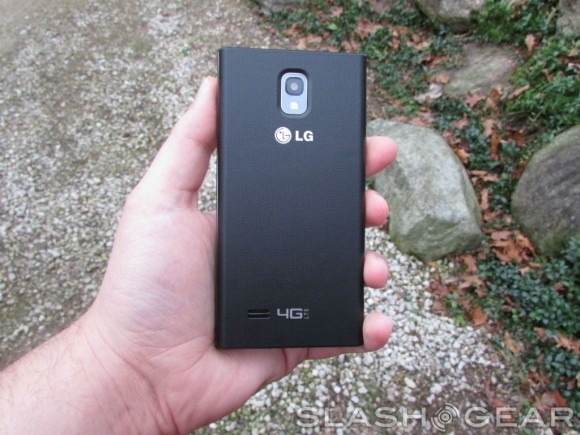 Rather surprisingly, the Spectrum 2 comes with 16GB of internal memory. I typically expect to see 8GB in less expensive handsets, so having 16GB along for the ride is great. Of course, there's always the operating system and pre-installed apps to take into account, so in the case of the Spectrum 2, you're working with about 11.5GB of free space out of the box. That amount should be enough to tide most users over for at least a little while, but remember that there's always a microSD card slot you can take advantage of if you ever run out of space.
All in all, the Spectrum 2 ships with some decent hardware under the hood. Again, it can't be considered excellent by any stretch of the imagination, but it's all good enough to get job done and the Spectrum 2 makes the most of what it has to work with.
Software
The Spectrum 2 comes running Android 4.0.4, but just like the Optimus L9, it's sort of hidden away behind LG's Optimus UI. That isn't a complaint though, as I like the Optimus UI. I think it looks pretty good and it doesn't seem to slow the phone down one bit. If it contributed to problems with lag, it would be another story entirely, but as long as it doesn't get in the way, I'm fine having the Optimus UI along for the ride.
As with any phone, you'll have a fair amount of pre-installed apps to wade through the first time you start up the Spectrum 2. These apps range from pointless to handy, with one in particular worthy of some attention. The Spectrum 2 comes equipped with NFC capabilities, and LG has included two NFC cards in the box with the phone. You can use these cards to make something of a custom profile for your phone, touching the card to the back of the device to switch to these pre-set configurations.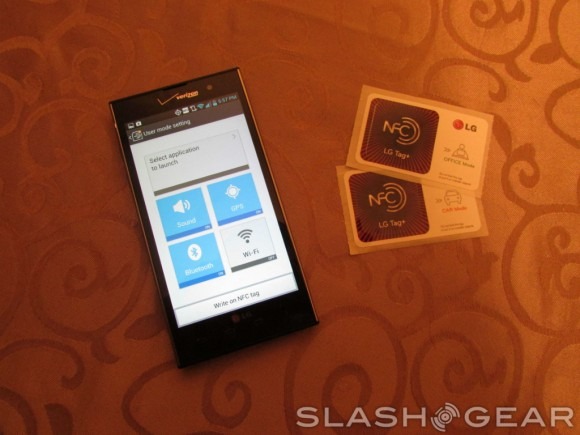 Set up is a breeze, as you'll be using the included LG Tag+ app to get everything going. By launching the app, you can change settings like Wi-Fi, Bluetooth, and your ringer, and you can also choose an app to launch when you touch the NFC card to the back of your device. Once you've got the settings how you want them, you simply touch the card to the back of the Spectrum 2 to write on it, and you're good to go. You can change these settings whenever you want too, so I can see many people using the NFC tags on a daily basis.
Other that LG Tag+, you'll of course have all of Google's apps and a heaping helping of Amazon apps as well. Others, like Yahoo News, NFL Mobile, and V Cast Tones, will probably experience limited use, so there are a number of unnecessary apps to go along with the ones you'll actually use.
Battery
The Spectrum 2 uses a respectable 2,150mAh battery, which lasted quite a while for me. With the screen brightness at 50% and Wi-Fi or mobile data always on, I watched videos, surfed the web, and played a few games to put the battery through its paces. The battery kept the phone going for more than a day before I had to plug it in, so I think you won't have any problems getting a full day of juice with moderate use. If you're on the phone constantly you may have to plug it in at some point throughout the day, but otherwise plugging the phone in when you go to sleep at night should be enough for day-to-day usage.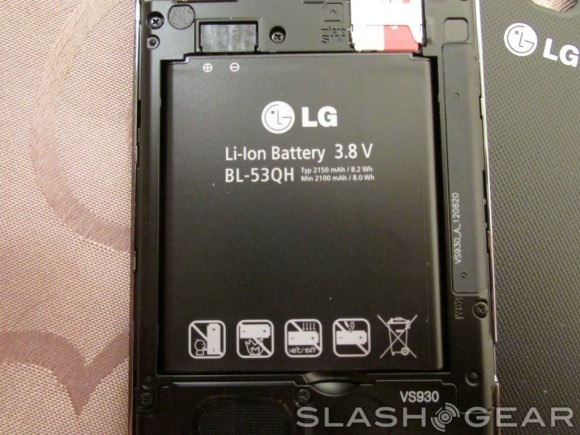 It's also worth pointing out that you can charge the Spectrum 2 wirelessly, but you won't be able to do so out of the box. That's because you'll have to buy a wireless charging pad separately, as LG decided not to package one in with the Spectrum 2. Wireless charging is a feature that gets a thumbs up from me, just make sure that you pick up a charging pad alongside your Spectrum 2 if you want to take advantage of it. The battery is also removable, which is always a plus. This obviously means that you can switch it out for a new one once the capacity starts decreasing due to use, and that should be appreciated by a lot of users. LG earns pretty big points for that one.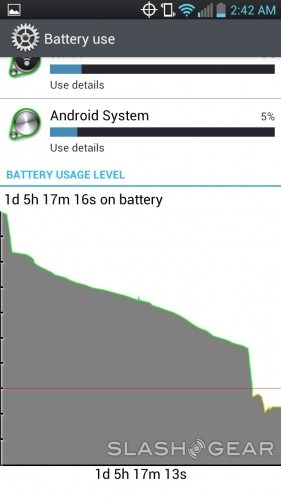 Benchmarks
With the Spectrum 2 being a mid-range phone, we can't expect it to necessarily burn up benchmarks. Looking at scores for Quadrant and AnTuTu, the phone performed as expected, not coming out at the top of either list but rather somewhere closer to the middle. In Quadrant, the phone received a score of 5,432, which was enough to put it far ahead of the Samsung Galaxy Tab, Galaxy Nexus, and Nexus S.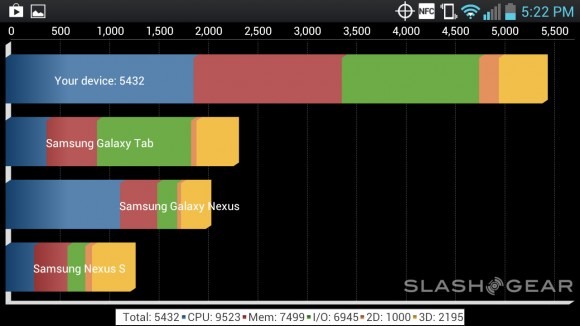 The results are unsurprisingly similar in AnTuTu, where the Spectrum 2 ranked above the original Galaxy Note and Galaxy S II, but failed to top the ASUS Transformer Prime. Again, that isn't a bad thing, as the hardware in the Spectrum 2 is powerful enough to run almost anything you can throw at it. There may be a few games that prove to be too graphics intensive for the Spectrum 2 to run silky smooth, but those are most likely few and far between. While we always love seeing quad-core processors, dual-core is alive and well in the Spectrum 2.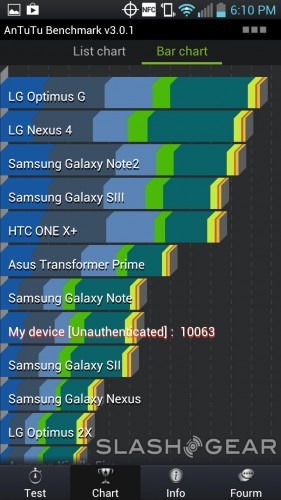 As is generally the case, Verizon's 4G LTE speeds impress. I live in an area of Michigan where mobile data speeds can be hit or miss, but despite that, I saw some really impressive results in Speed Test. On the low end, my results showed a download speed that was just under 10Mbps, but on the high end, my download speeds threatened to break 30Mbps. Your mileage, like mine, will vary, but these tests serve to confirm Verizon's dominance in the mobile data space yet again.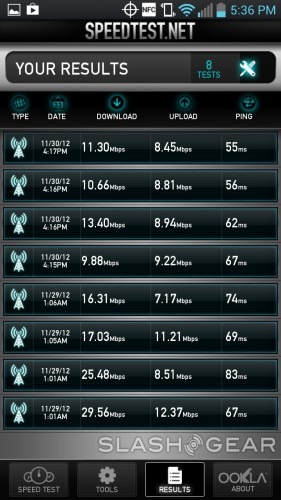 Camera
Equipped with an 8MP rear-facing camera, the Spectrum 2 is something of an anomaly among mid-range phones. The mid-range phones we're used to seeing typically come with a 5MP camera, and there are even some higher-end smartphones that don't bother going any higher than 5 megapixels. As a result, the pictures the Spectrum 2 takes are respectable, but I'd still recommend an actual camera if you want to take really excellent shots. In any case, if you want a phone that takes some good pictures, you might want to consider the Spectrum 2. One thing to note, however: the Spectrum 2 doesn't make any kind of shutter sound when you take a picture, so other than a little thumbnail that silently appears in one of the corners, you won't have any indication that you've actually taken a shot. It isn't the biggest problem in the world, but not having a sound to indicate that you've taken a picture can be frustrating at times.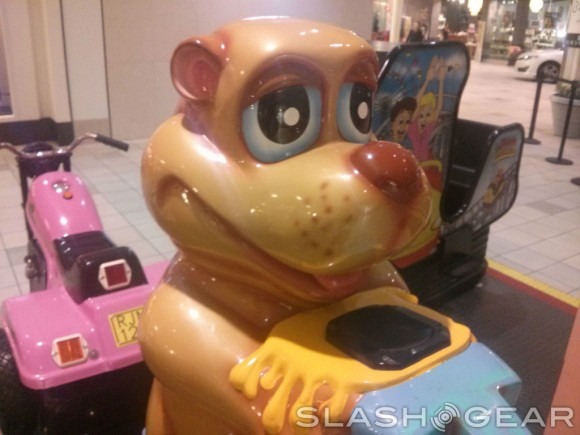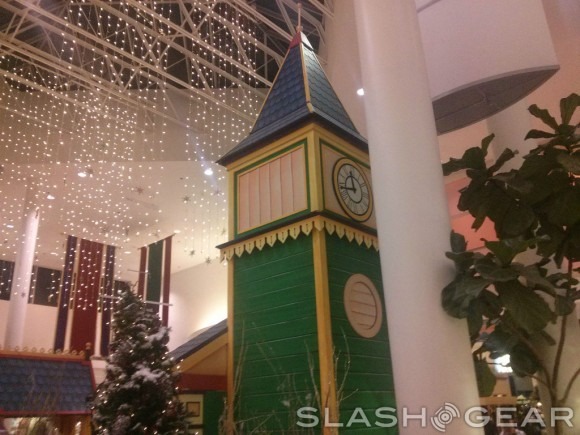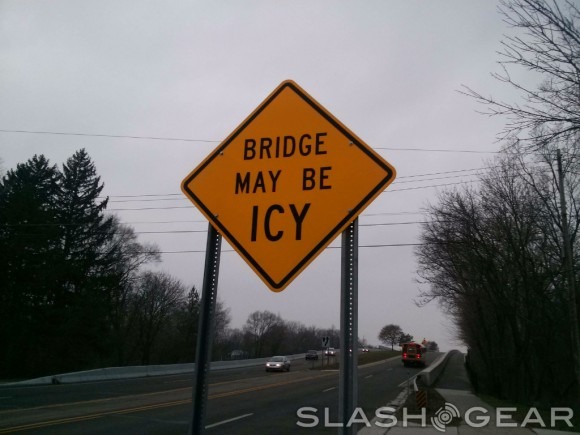 Wrap-Up
What can I say? LG has made a strong showing in the mid-range field once again. I can't find anything to really complain about as far a mid-range smartphones go – no, you don't have the best of the best in terms of hardware, but for $99 on a two-year contract, the Spectrum 2 is a pretty good phone.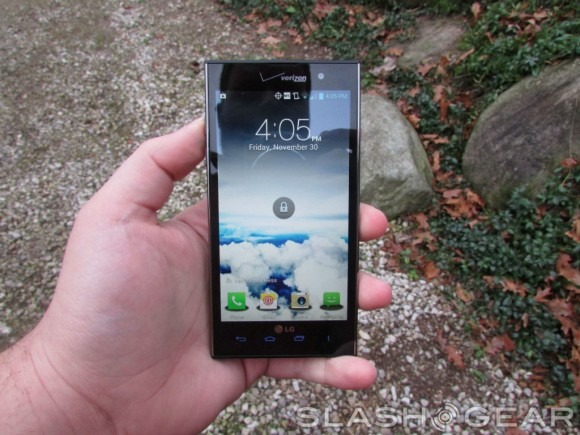 I think the screen is the phone's biggest selling point. It's nice and big at 4.7-inches and boasts HD resolution to boot, so in that respect you really can't go wrong. The phone runs nice and smooth, which is always a big plus. After all, there's nothing worse than booting a phone up for the first time and dealing with lag right from the start.
There are plenty of solid phones that go for that same price, though, especially around the holidays. If you're looking to get a decent phone for $100, you're going to have a lot of options to choose from. Having options is never a bad thing, but you would be doing yourself a disservice if you don't at least consider the LG Spectrum 2. It's an all around solid phone that isn't going to break the bank, so be sure to give it a spin before settling on a new handset.