LG Smart Lighting joins the Apple HomeKit party to battle Hue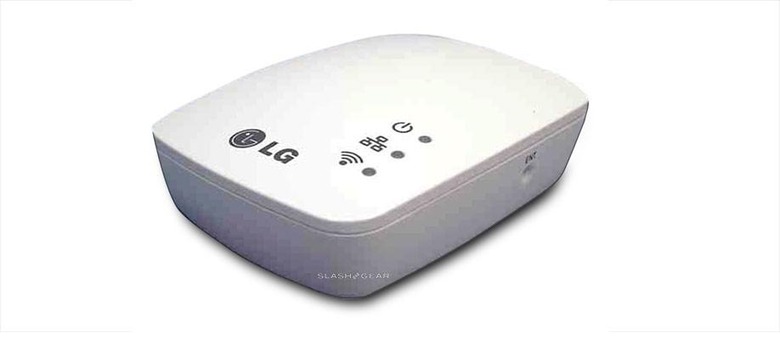 In the very near future, LG will release a number of smart lights and a hub which will be compatible with Apple HomeKit. This LG Smart Lighting solution is not LG's first – they also released a Bluetooth-friendly bulb called LG SmartLamp, allowing you to connect – one at a time – to each bulb within range. This new line of bulbs will all connect to a single device called a Scene Gateway, a hub that requires only power and a connection to your internet router.
The device you're seeing above is the Scene Gateway, the key to the LG Smart Lighting environment. It'll work with a wireless range of 98 ft (30 m), within its range of sight, and is made for indoor use only. The size and shape of this device both lend to it being out of sight. It's not unsightly, but it's certainly not meant to be set upon your mantlepiece.

According to the LG FCC listing for this device, "communication between SCENE Gateway and LG Smart Lighting is serrated by end-to-end encryption and authentication."
See also: Here's how Apple iOS 8 HomeKit works.
This device is ZigBee certified in addition to working, certifiably, with Apple HomeKit. This means it'll be controllable by iPhone, iPad, and iPod touch in the near future.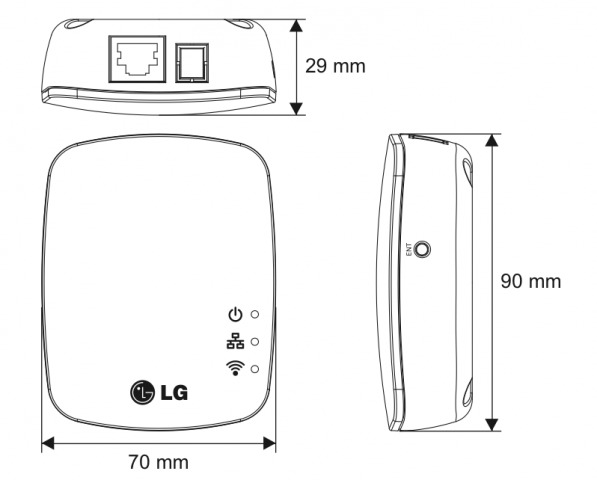 At this time we do not have details on LG's plans for release with their LG Smart Lighting collection of devices.
As the Scene Gateway device you see here is already in the FCC and approved, we'll assume the full collection will be here sooner than later.