LG rumored to release X110 Atom-based netbook built by MSI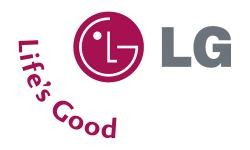 Latest company to be tipped in a netbook rumor is LG, with a Digitimes report claiming they had been looking for a manufacturing partner and, according to sources, settled on MSI.  The budget notebook, apparently called the X110, is tipped to launch in October and, like many rivals, will use Intel's Atom processor.
The X110 is claimed to have an 8.9-inch LCD screen, 2GB of RAM and use a traditional, 120GB hard drive.  It will ship with Windows XP, and the company is supposedly uncertain as to whether they will provide a Linux-based option.  Price range is predicted for NT$19,000 to 24,000 (US$625 to $790).
While LG are yet to comment on the rumors, the same sources suggest that the company will focus on industrial design and build quality in an attempt to differentiate the X110 among the other budget ultraportables.  It's expected to be available in both North America and Europe.