LG Rolly Keyboard rolls into a stick to fit in your bag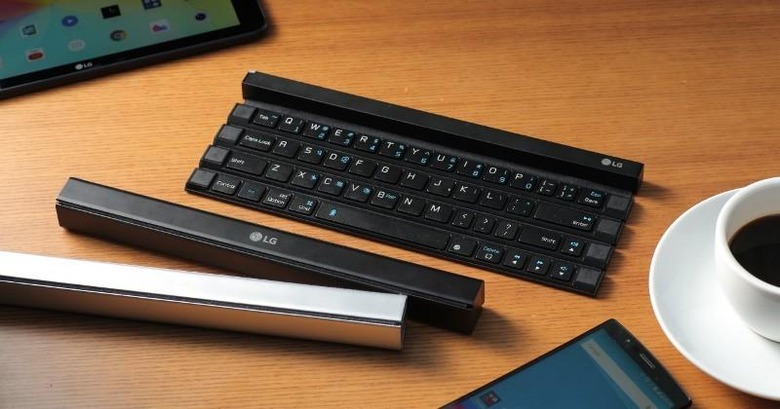 There are literally dozens of keyboard accessories out there for tablets and even smartphones, but most of them fall into two categories. Either they present a comfortable full-sized keyboard but are uncomfortably bulky, or they are incredibly petite but inevitably result in tangled or cramped fingers. Since our mobile devices these days are just as useful for work as they are for play, LG has tried to design the Rolly Keyboard that fits both types. Its solution? Have the keyboard roll into a rather fat stick.
It's not a complete QWERTY keyboard, mind you, limited to only four rows and lacking a dedicated row of numbers. Four, however, is the magic number here, as the keyboard rolls up into a stick, actually a long rectangular block, for convenient storage in bags, desks, but definite not in pockets.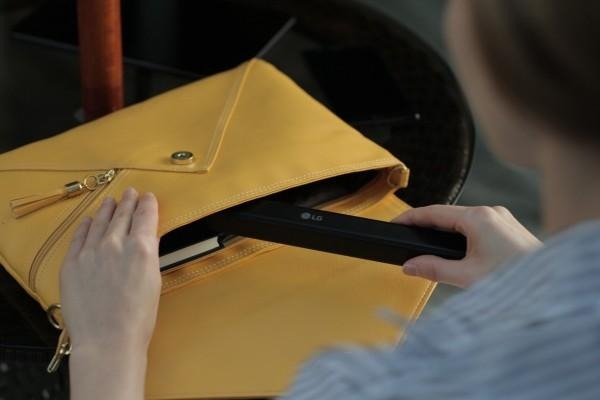 The rather unique form allowed LG to put in a full-sized keyboard with full sized keys, at least 17 mm in pitch, just a millimeter short of the standard 18 mm. THe keys are also spread out comfortably so your fingers won't have to perform acrobatics to type. The edge of the Rolly Keyboard, the part that holds the electronics, features two fold-out stands that can support tablets up to 10 inches in size in an upright position.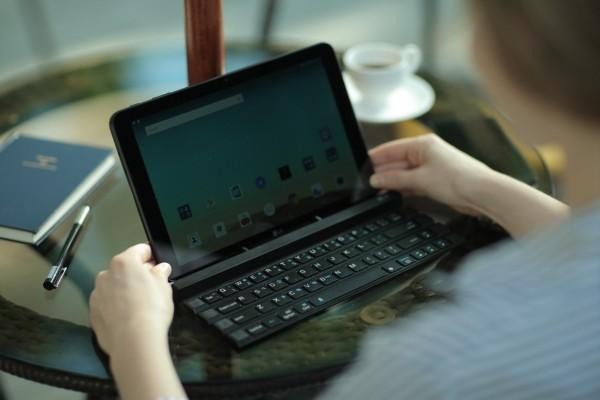 The keyboard connects via Bluetooth 3.0, not 4.0, so even older devices can be supported. Unrolling the keyboard activates its auto-connect feature so you won't have to manually turn it on and connect yourself. They keyboard can actually pair with two devices at the same time, with a special key combination to switch between the two. Unlike most Bluetooth keyboards, this one runs on a single AAA battery, so you won't have to worry about how much charge there is left. Just carry some spares around and you're good to go. For three months even, says LG.
The LG Rolly Keyboard will, of course, be present at IFA 2015 next month. September is also when it will launch in the US, to be followed by Europe, Latin America, and Asia next quarter. No word on price yet, though.
SOURCE: LG