LG rollable 65-inch OLED 4K TV tipped to hit shelves in 2019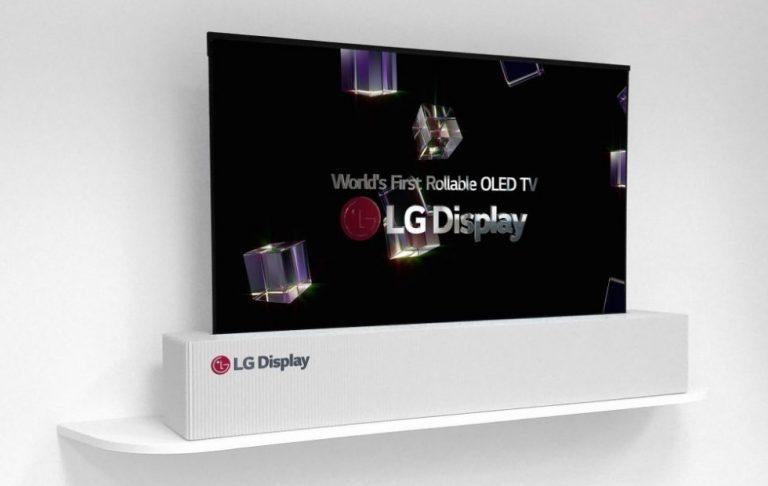 During CES 2018, LG Display introduced a rollable 65-inch 4K OLED TV, a prototype oddity that featured a box-like base into which the TV retracted. Starting next year, LG will bring these rollable TVs to the market, a new report claims, giving consumers an entirely unique space-saving television option. The source claims LG's TV will retract when a button is pressed.
READ: LG Display unveils 65-inch rollable 4K OLED TV
The 65-inch rollable OLED TV features LG's flexible display technology, which enables the TV to roll up in the same way one would roll a poster. The version LG Display introduced at CES 2018 was a prototype, but a new report claims a final consumer version of the same device will be brought to market next year.
As with the prototype, the consumer version will reportedly be designed to retract into a base, where it is rolled up like a poster. This design would enable the TV to be hidden from view when not in use, also helping save space and eliminate the intrusive presence of a big, dark television.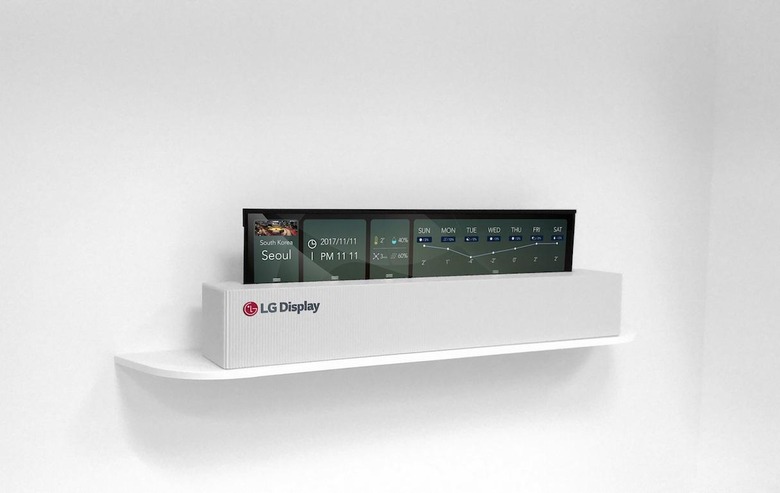 LG has not confirmed the news, which is said to come from people with knowledge of the matter. Assuming the product is launched, the model will be the first rollable television released. The same report claims that LG doesn't share Samsung's plan to offer a flexible smartphone, having doubts about the consumer demand and whether it will justify the costs.
Details about the television, including connectivity options and how they'll work, remain unknown. There's no word on when next year LG Electronics will allegedly offer the device, nor is there information on what kind of prices consumers could expect to pay for the model.
A report earlier this year claimed LG plans to unveil its consumer rollable television at CES 2019.