LG Display unveils 65-inch rollable 4K OLED TV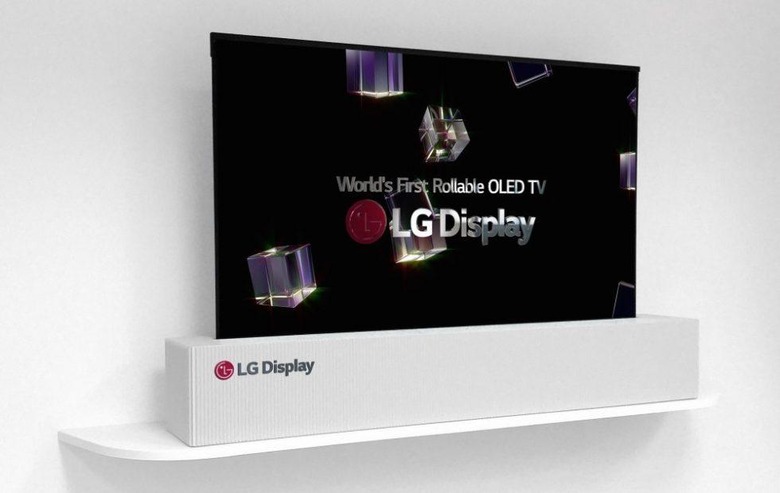 It was only a few years ago that LG Display wowed us with an 18-inch OLED screen that could bend and be rolled up like paper. Now the company is back at CES 2018 this year with an even more impressive version: a 65-inch OLED TV with the same rollable function and a 4K resolution.
While the display looks much more like a consumer-ready product than we've seen before, LG Display notes that the 65-inch model is still a prototype. The promo images the company released (seen here) show the screen rolling up into a box that's roughly the size of a soundbar, highlighting one of the many possible ways the TV could be stored and hidden when not in use.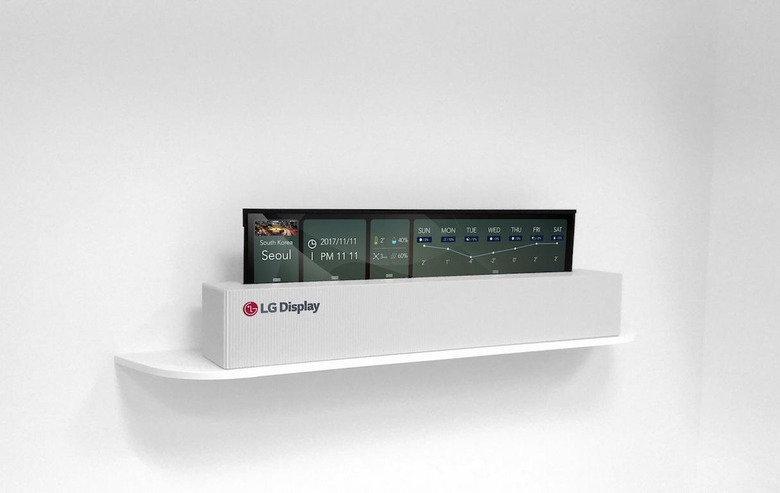 Along with advancing the idea of TVs that can be stored out of sight, including current forms like displays that slide into a wall or collapse into a cabinet, LG Display mentions that its rollable OLED tech could also make it more portable and easier to transport.
LG Display hasn't shared much additional information at this point, including an estimate on pricing or when it might be ready to go on sale. The 65-inch foldable prototype is expected to be on the show floor at CES, so we'll keep you updated once we see it in person.