LG ProBeam is a radical portable projector with webOS onboard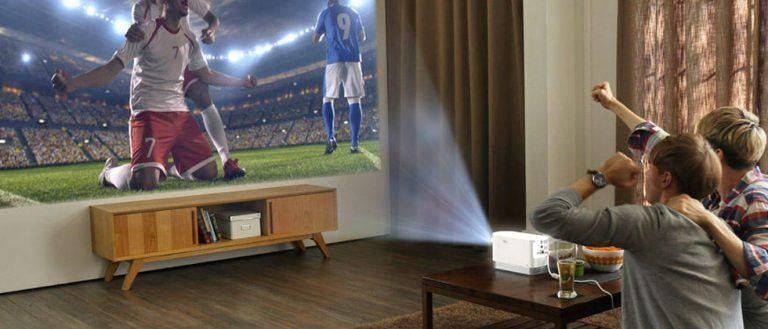 The LG ProBeam is the latest effort in consumer electronics to make the home theater a portable affair. Movies will be able to be watched on large surfaces wherever this machine can be brought and plugged in. LG's release comes at a time when a series of extremely popular movies is coming out, once a year, all meant for the big screen – a perfect combination.*
This projector includes LG's own operating system for control. This isn't just a projector that connects to a smartphone or a TV box. This projector is self-contained. LG employs the webOS Smart TV platform inside this projector, only otherwise available on LG Smart TVs.
The LG ProBeam is controlled with an LG Magic Remote Control, allowing swift navigation of the webOS user interface. This UI was adapted from a smartphone and tablet UI created by Palm several years ago. LG transformed the software into one of the most user-friendly user interface setups on any smart TV today.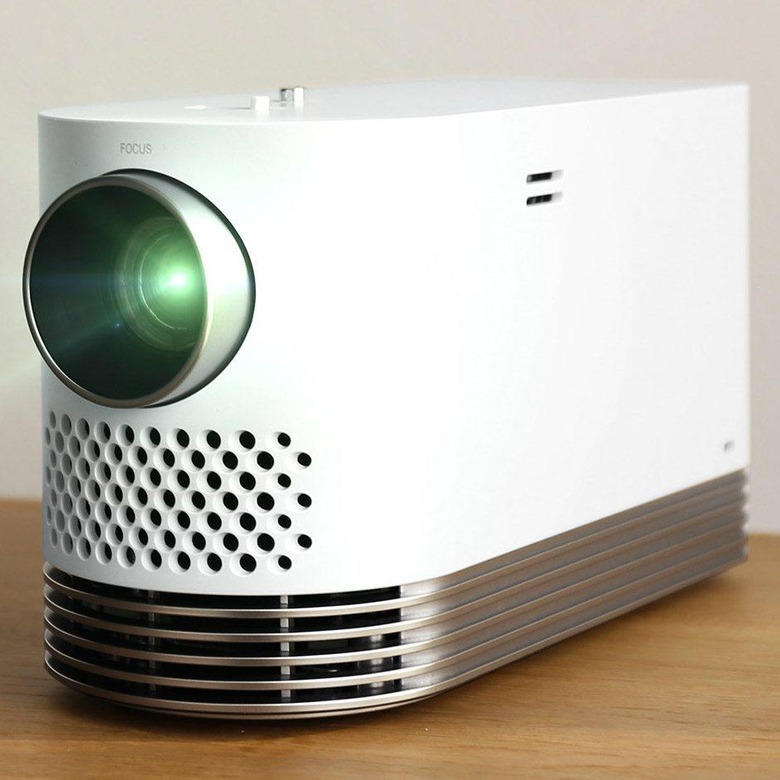 Coming in at 4.6-pounds, LG ProBeam is the "world's lightest" Full HD laser projector inside the brightness range of 2,000 lumens. At this time LG has not shared any details regarding pricing or exact release date. The LG ProBeam will be available some time inside the year 2017 and will be out for perusal at CES 2017 – we'll be sure to bring our readers a closer look, then!
*Projectors like this remind me of the 1997 Star Wars Special Edition trailer for the re-release of the first three films. It begins, "for an entire generation, people have experienced Star Wars the only way it's been possible: on the TV screen. But if you've only seen it this way, you haven't seen it at all." One of the most memorable commercials for a movie release I've ever seen.
This is how LG should promote their projector, especially if they plan on continuing to try to market to the home cinema crowd. Imagine the power of having your own movie theater, wherever you go – with Star Wars. That's a selling point if ever have I heard one before.